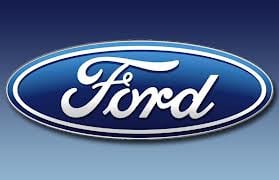 Ford Motor's India unit found itself in the middle of a PR crisis today, and if one of the basic rules for crisis communications is to disclose everything and disclose it immediately, then at least Ford India did that partially right.
But that was about the only thing Ford Motor Co.'s Indian subsidiary did correctly in an episode that made international news today.
The company was working with WPP's JWT India agency on a series of ads for the Ford Figo—and a leaked mockup showed women bound and gagged in the trunk of a car driven by Italian Prime minister Silvio Berlusconi. Another showed Paris Hilton with the Kardashians in the trunk. The tagline: "Leave your worries behind with Figo's extra large boot."
The ads were never published commercially.
But the entire concept was mind-bogglingly dumb in a country with a series of horrific incidents of sexual assaults against women.
Ford India said it regretted the incident and called the images "contrary to the standards of professionalism and decency within Ford," adding, "We deeply regret this incident and agree with our agency partners that it should have never happened."
The ads were not approved by Ford, according to Business Insider, adding that the agency made the mockups and posted them to website Ads of the World without approval. (They have since been removed.)
"We take this very seriously and are reviewing approval and oversight processes, and taking necessary steps to ensure nothing like this ever happens again," Ford spokeswoman Sethi Deepti told the washingtonpost.com, via email.