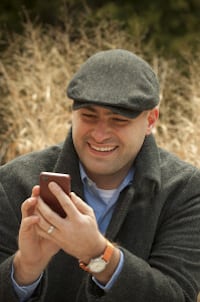 For the professional communicator, upping the ante on your social media engagement can be quite a conundrum. Depending on your disposition, the ensuing existential crisis can be either cringeworthy or awe-inspiring. Either way, it will revolve around the same questions—how did the #IceBucketChallenge go so viral so fast? How can I deliver a trending topic on Twitter? And what magic lay behind all those algorithms?
This, like any other crisis, can be worked out by going back to basics. Communicators need to focus on the little things that made each social platform so popular to begin with.
But the big thing to remember is to use social media the way it was intended—to communicate directly with people across the globe and around the block.
Trevor Martin, social and mobile marketing manager for The Nature Conservancy and a speaker at PR News' upcoming Newbie Boot Camp for Digital Communicators in Washington D.C., will tell you time and again that the best way to increase social engagement is to focus on real time marketing opportunities. These are moments like Oreo's oft-cited "dunk in the dark" Super Bowl tweet. Real time opportunities like this allow your brand to resonate with consumers and contribute something meaningful to a particularly zeitgeisty moment.
Here are five more tips from Trevor on how to engage people on your social channels:
Use great images. Great images get shared far and wide on social media.
Post more videos on Facebook. Facebook is prioritizing video with its new autoplay feature in your newsfeed.
Reach out to brand supporters directly via your social platforms. Let your followers know what you need from them in a one-on-one conversation.
Focus on the time of day you post. Typically early mornings and early evenings are better for engagement.
Be creative with your posts. Don't forget to have fun.
Join PR News for the Newbie Boot Camp for Digital Communicators on December 10th, in Washington D.C.
Follow Trevor @trevorFmartin