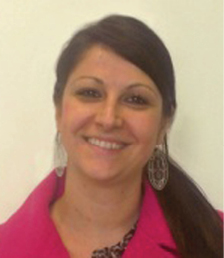 Winning the support and recognition of industry analysts whose opinions directly impact customers, prospects and key influencers can make or break a company's success. Working closely with analyst firms gives PR professionals valuable insight into industry trends, competitors' moves, market threats and opportunities that helps us build strategic awareness programs and get a leg up on the competition.
Ranging from one-person boutique firms specializing in niche markets to industry giants like Gartner and Forrester, analysts can be a major driving force behind new product launches, thought leadership programs and awareness initiatives. By the same token, poorly executed analyst relations can lead to promising products and services being overlooked by potential customers and competitors gaining mindshare and market share.
THE TRUST FACTOR
As many B2B brands are looking for ways to do more with less and make the most out of their PR and AR budgets, it is important to reevaluate analyst engagement tactics and push the envelop to build long-lasting trust with the analyst community.
In 2013 the old announcement-driven approach will barely yield results in the short term, let alone push the needle when it comes to big picture market gains. A robust engagement strategy touches all aspects of business development and marketing—from product launches to go-to market plans to company collateral. Savvy PR pros should continually reevaluate their AR practices and ensure they meet the evolving needs and requirements of the analyst community. Here are four tips for effective analysts relations:
â–¶ Beyond the Product: Focus on Thought Leadership —Building trust with industry analysts may start with a vendor briefing but it certainly doesn't stop there. If you really want to be perceived as a market leader you have to focus on elevating your thought leadership and integrating it into your analyst relations program. Analysts are true market visionaries and you have to be ready to engage them on a peer-to-peer level. Recycled messaging and generalities will not captivate their attention and might actually hurt your brand in the long run.
â–¶ The Proof is in the Pudding: Get your Customers to Talk— Companies of all sizes struggle with getting their customers to talk on the record about product implementations. However, the most compelling way to communicate the value and the business benefit of your offerings is with a customer success story. Customers are your best brand ambassadors and in the analyst relations world they add irreplaceable market validation. You will get the most value out of your vendor briefings if you pepper your presentation and PR materials with implementation stories (even if they are on new product pilots).
â–¶ Take a Fresh Look at Relationship: Building Best Practices— Analysts' opinions are not only shaped by their interaction with your company during briefings but also by your news announcements, quarterly updates, customer and partner references and presence in the media. It is important to take time to tailor your influencer outreach program to meet the needs of the analyst community. This means adding more data and statistics that qualify the business value of your brand. Also, while news reporters will most likely not provide you with feedback during an interview, analysts will comment on your message and market positioning. Listening to their feedback (without being defensive) can give you valuable insight and enhance your go-to-market strategy. Ultimately, being focused on fostering long-term relationships with key analysts will help ensure your company is top of mind when it comes to market reports and recommendations.
â–¶ Not All Analysts are Created Equal: Prioritize, Prioritize, Prioritize— Very few companies have the resources to initiate subscriptions and cultivate relationships with all analyst firms in their marketplace. While no analyst's opinion should be ignored, it is important to select and focus on the ones who are most influential in your market niche. This means building deep understanding of their point-of-view on market trends and making sure you always present them with new and valuable information, keeping marketing platitudes to a minimum.
Successful analyst relations can lead to new customers and growth opportunities, and fuel public relations momentum by building market validation and credibility. To build robust programs companies have to develop strategies and initiatives that are just as systematic, methodology-driven, and results-oriented as their media relations efforts. PRN
CONTACT:
Ilina Dimitrova is an account manager at McClean, Va.-based Sage Communications. She can be reached at ilinad@aboutsage.com.