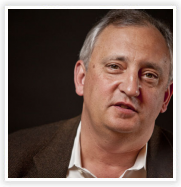 David Rockland, Ketchum
It's not a stretch to say that PR practitioners don't exactly love math. Bad news.
Data, analytics, statistics and math are increasingly becoming a necessity in the PR field, says David Rockland, partner and managing director of Ketchum's global research and analytics unit.
"With the amount of data available to us about markets, audiences, individual customers and competitors, we can use analytics to be much more precise in how we build programs and more predictive about how they will work," says Rockland.
Following are a few of the strategic priorities related to big data:
Establish key questions you want to answer: These could include: What are the messages? What channel should be used? What geographies are being targeted? By understanding these areas, we can use data to create better programs, better understand our audience and know which channels will effectively deliver our messages.

Research should be analyzed holistically: Many companies house an enormous amount of data from brand tracking surveys, customer surveys and other syndicated sources. By layering data from a variety of sources and combining the analysis with social listening, we can begin to micro-target at the individual level.

Combine qualitative and quantitative research techniques: The right brain helps the individual in the art of asking the right questions, while the left-brain function brings the quantitative aspect of working through the numbers. Navigating the world of big data is both an art and a science that ultimately help us arrive at strategic insights.
Follow Scott Van Camp: @svancamp01
PR News subscribers can read more about managing big data in "Rise of Data and Online Analytics Offers PR Executives a New Pitch."