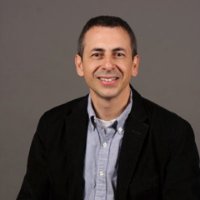 Daniel Garza
Whether you're promoting a new product or a three-ring circus, PR pros would do well to consider the many ways to "tent-pole" in today's digital world. Here are some tips from Daniel Garza, senior VP at PRx Digital, which engineered a tent-pole strategy for Orchard Supply Hardware's 2012 store openings.
Do your own storytelling. Collect or create a compelling multimedia package of photos, videos and text throughout the campaign, and share those stories on your own channels such as a website, social media and e-newsletters. We call this a Content Ecosystem, and the story at its core should be about more than a single event.

Ask nontraditional media to tell the story before, during and after. Many bloggers, frequent tweeters and news reporters are eager to share a link to a YouTube video or other bits of news that fall short of a full-blown feature.

Share every bit of engaging content created about your event on your own channels. This results in a dynamic Content Ecosystem with many feedback loops.

Slow-release the details before the main event. Retain some tasty pieces of news to share steadily leading up to the main event, creating new reasons to reach out.

Plan ahead and comprehensively capture the main event in photos, video, audio and other media. You'll regret it if you miss something special.

After the event, continue to share multimedia assets from the event with media that missed it.Capture and re-share every bit of coverage you achieved on your own channels, ensuring that the Content Ecosystem lives on.
Follow Scott Van Camp: @svancamp01
PR News subscribers can read more about how Silicon Valley-based agency PRx Digital helped Orchard Supply Hardware tell their own story and become content publishers in the case study: "PR Agency Blends Old and New Retail Communications Tactics For Hardware Chain's Launch of New-Look Stores"