Although "fun" may not be a much-bandied-about concept in their B2B world, business communicators would certainly agree that "ingenuity" is mentioned everywhere.
In a business environment dominated by steadfast people working quietly to solve some of the world's most pressing problems, traditional communication channels may not offer the most effective ways to engage discrete audiences. Communicating smarter to a B2B audience may, in fact, mean "playing" more. A growing number of B2B PR and marketing professionals are turning to "gamification," or the use of game technology to build skills and knowledge or drive participation, for some exciting business applications.
Publishers of some of the most recognizable social and mobile games include PopCap (Bejeweled), Rovio (Angry Birds) and Zynga (Mafia Wars and FarmVille). However, white label developers, among them Badgeville, BigDoor Media and Bunchball, are increasingly partnering with companies to deliver free, branded gaming experiences to customers and employees.
CONSUMER PEDIGREE
The use of branded games first gained popularity among consumer brands, many of which rely on the familiar formats of contests and prize giveaways to serve as magnets for millions of enthusiastic fans in the online community. A growing number of B2C and B2B brands have leveraged game platforms to create powerful online currencies in the form of points or tokens that can lead to purchases, product trials and deeper engagement with content.
For example, Beat the GMAT, a social network for MBA candidates preparing to take their entrance exams, combines gaming with crowdsourcing to provide incentives to users who help tag the company's 70,000 pages of educational content to make it more searchable online.
To learn about enterprise-focused games, we asked a group of B2B trailblazers to explain their organization's communications challenge, how the game design engaged their target audiences and what the results were.
PAM WONG
Director of Global Media Relations, Sabre Holdings
In 2010 Sabre Holdings introduced the Personal Sustainability Practice (PSP) tool for employees to track their sustainable activities. To drive awareness and contribution toward the company's sustainability goals, Sabre launched the "The Biggest Impact Challenge" to award employees that demonstrated the greatest usage of the PSP tool, and greatest sustainable impact such as the number of cars taken off the road, gallons of water saved, etc. The two categories generated a high volume of impactful initiatives, with winning teams receiving $750 to support their activities or donate to a charitable organization.
As Leilani Latimer, Sabre's sustainability director, says, "To successfully engage people around sustainability, it must be personal, achievable and visible. PSP achieves this by demonstrating that one small action can collectively make a large impact."
Communication and senior executive support were pivotal to the campaign's success, and regular updates were provided during the challenge to keep the competition alive. More than 26% of Sabre's employees participated in the April 2011 challenge, resulting in 3,541 new sustainability practices, 5,300 pounds of reduced trash, 425,000 gallons of water conserved and 9,000 employee participation hours.
THOMAS VARNEY
Head of Marketing Communications, Siemens Industry
In creating Plantville, Siemens was looking for a way to leverage the online world to engage customers, prospects, employees and students to showcase the breadth and depth of its portfolio. Additionally, we wanted to help our employees better understand the overall integrated value that Siemens Industry can bring to its customers and prospects, and to find a unique way to reach and inspire the talented next generation of plant managers and engineers.
Ultimately, we wanted to make manufacturing cool again. And, we wanted to use Plantville to drive preference and demand for Siemens by demonstrating that we offer competitive advantages for industry and infrastructure while showcasing Siemens as a desirable place to work.
Just over five months since its launch, Plantville has received over 106 million ad impressions on Facebook and is in play in 148 countries. In a recent user survey, 68% of Siemens employees strongly agreed that Plantville has given them a better understanding of our products, solutions and services; 83% of students surveyed strongly agreed that "Plantville has made them think that engineering can be fun." Nearly 60% of students said Plantville makes them want to work for Siemens when they graduate. Lastly, nearly 60% of players now view Siemens as a leader in sustainability and industrial productivity.
From a media perspective, we've garnered 236 placements and over 106,000,000 impressions.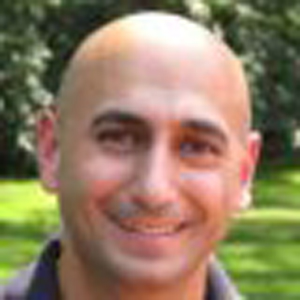 Dan Melore
DAN MELORE
VP, Audience Marketing, and
TOM SMITH
VP, Performance Marketing, UBM TechWeb
UBM TechWeb is a business information and global media company that serves both B2B IT decision makers and the B2B tech marketers trying to reach them. Our goals were to increase engagement with our content, our sites, our brands and our networks; to expand our base of active, registered users engaging with our sites and content; and to create a new sponsorable product that provides an effective way for our clients to engage with their target audience across all the platforms.
The result was the Great IT Challenge, a trivia game that tests individuals' knowledge of IT topics and rewards them for social network activity (e.g., "Like" us on Facebook), engagement on our sites, connecting their friends to the site, etc. It also plays to their sense of competition and desire to be recognized as experts in their given market (this is a very competitive group of professionals).
In the beginning, we set realistic goals and needed to learn how to engage by presenting compelling content and fueling the social nature of the challenge. We have had six different games to date, adding thousands of new registered users to our database, and have met the lead registration goals for all sponsor programs with high-demographic IT buyers.
Some advice: Don't over-architect. Rather, dive in, test and trial, seek target audience feedback, identify champions in the community, make it social and, most importantly, pick a strong technology platform that's optimized for gaming. We chose Bunchball.
And, you have to be prepared to adapt, as gaming is new in the B2B space. You can only be successful by applying what you learn and optimizing as you go.
[Editor's Note: Learn more about digital PR strategies at the PR News Digital PR Summit (prnewsonline.com/digitalsummit11), set for Oct. 5 in NYC.]
CONTACT:
B2B Communications is written and compiled by Mary C. Buhay, VP of marketing and business development at New York-based Gibbs & Soell Public Relations. She can be reached at mbuhay@gibbs-soell.com.