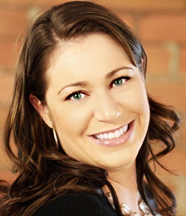 Natalie Harper
[Editor's Note: Do you and your colleagues have what it takes to be PR heroes? PR News is giving Shout-Outs to an individual or team whose recent work deserves recognition.]

This Shout-Out goes to PR manager Natalie Harper and her team at Donovan Creative in Edmonton, Canada. In the span of a week, her group created Huddle for Haiti, a nationwide awareness effort around a humanitarian trip to Haiti by pro football players—and grown its Facebook presence threefold after launching a innovative photo contest that attracted thousands of page views.
PR News: What was the PR strategy around Huddle for Haiti?
Natalie Harper: We created the huddle "hub" of information on Facebook (www.facebook.com/huddleforhaiti) and cross-promoted the page with affiliate organizations, and several Canadian Football League teams all drove their community members back to our page by posting and sharing our photos and videos, or profiling the football players on the journey.

PR News: What made this campaign pop?

Harper: Five of the seven CFL players established personal Twitter accounts, and created a conversation hashtag (#H4Haiti) that engaged more people to participate in our online conversation. The players were continuously populating the official and their personal Facebook and Twitter feeds with dynamic content direct from Haiti in real time.
Congrats to Natalie and her team. To share your Shout-Out-worthy success story, visit PR News on Facebook.