On January 1, 2011, Rosanna Fiske takes over as the PRSA's chair and CEO. As the incoming lead officer, Fiske has been traveling across the country this year, meeting with executive-level PRSA members with the goal of creating a new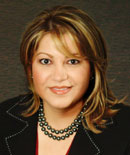 strategic plan. PR News spoke with Fiske, currently associate professor and graduate program coordinator at Florida International University, about what she heard from PR execs while out on the road, what she hopes to achieve and what the year ahead will hold for the PRSA and PR in general.
PR News: In talking to PR executives in New York, Los Angeles, Miami, Chicago and Atlanta, what were their thoughts and concerns about the PRSA?

Rosanna Fiske: The process was a big learning experience for me. I was told in these meetings that while we're headed in the right direction, there are pressing matters. Number one is doing more advocating for public relations. They feel there is a vacuum. Not in lobbying issues in Congress, but more in the case of communicating the value of PR in business and the marketplace. PR education is another area of concern with our members. With the way the economy is going, how will thousands of PR majors find jobs in the next few years? Third is ethics. How can we make ethics top of mind in every step of the game? And fourth is diversity in PR, both ethnic and gender diversity. One CEO of a big agency said she's very concerned about the "pinking" of the profession—too many women coming into communications, the way it happened years ago with nursing. Then you have a disproportionate number of men at the higher levels of PR.
PR News: So come January, how will you be addressing these issues?

Fiske: We've created an advisory board that will concentrate on what we call the five pillars: Advocacy, Business Case for Public Relations, Communities, Diversity and Education (ABCDE). Our goal is to really be the voice for PR—not just for our members, but for everyone. One of the things that we're exploring to help address these pillars is partnerships.
PR News: A thorny issue with some PRSA members is the APR designation. Where do you stand on APR?
Fiske: APR is really a personal choice. I was a member of the PRSA for 10 years before I decided to get my APR. It wasn't to get a job or a raise, but to better understand the background of my profession. I think many people feel the same way. It's not the end all be all, but you feel satisfied after earning it.
PR News: You mentioned PR education. What kinds of students are becoming PR majors?

Fiske: It varies. You have about 20% of students interested in public affairs, political strategy or in doing something for a cause, so they tie PR to that. About 30% to 40% think that PR is based on the Samantha Jones model from Sex and the City. They go through the realities of a PR program and fail; then there's the remaining 30% or so that doesn't really know what PR is, but have an interest in liberal arts or journalism. Those are the ones that I find do well in our program.
I teach a graduating class called Campaigns. It's a mix of advertising and PR students. What I find is that many advertising students perhaps took principles of PR and nothing else, and then they take this class and learn about strategic communications and how it works. They start thinking that they might have made the wrong decision on a major. That's what happens—this variation of knowledge as to what PR is. I don't see students getting a real feel for it until their senior year.
PR News: How is the curriculum affected by the rise of social media?

Fiske: I'm an avid Twitter user, and I love social media. What I try to do in the class is teach the difference between strategy and tools. I want my students to be business strategists who can communicate very well. I want them to think strategically first and how to communicate that strategy second.
PR News: How PR has fared this year—what do I think of PR as a brand?

Fiske: PR is a brand that's maturing. It's going through growing pains. This presents an opportunity for us in the PRSA to see where things go and how we can be part of the shaping the profession. This year we had BP, and everything about that was "bad PR," not bad management. I have to believe that the PR pros at BP were sitting across the table saying, "You're doing things wrong." I have to believe that.