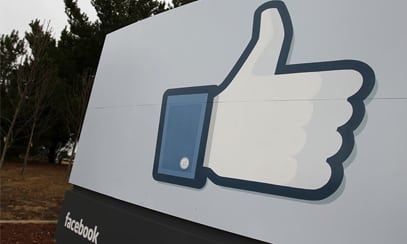 Once is a fluke, twice is a coincidence and three times is a trend.
With the rumor that Facebook is developing a Snapchat-like service making rounds after a new report from the Financial Times, the social networking giant is continuing to prove how conscious it is of Snapchat's popularity. Details about the new service, dubbed Slingshot, are murky, but it appears that the app will provide features similar to Snapchat to an interface connected to users' Facebook profiles.
This isn't the first time Facebook has tried to take on Snapchat. After trying to buy the app for $3 billion in November, Facebook embarked on its first attempt to beat Snapchat and its founder, Evan Spiegel, at their own game—the Poke app. Poke, which was essentially a Snapchat clone, was unceremoniously pulled from the app store earlier this month, presumably after user adoption didn't live up to standards.
Couple this most recent news with Yahoo's purchase of Blink, another self-destructing messaging app, just last week, and you have an undoubted trend.
For PR pros, the news that yet another direct messaging service is in the works accelerates the need to figure out how brands can use them. How can professional communicators continue take advantage of these ephemeral messaging apps?
Follow Brian Greene: @bwilliamgreene