In Q3 2015, total social actions (the sum of likes, comments, favorites, shares and retweets) across Facebook, Twitter and Instagram increased 51% vs Q3 2014. Beauty brands and energy drinks dominated the Top 25 consumer brands in the ranking, with beauty accounting for 76% of the Top 25. Snickers, Coca-Cola and Oreo were the only non-beauty and non-energy drink brands in the Top 25.
In Q3 2015, Snickers saw a 1,109% growth in total social actions attributed to its increased use of Facebook video - the brand posted 800% more Facebook posts containing video. Top video posts included Snickers' Super Bowl spot and various other commercials the brand has used around the theme "you're not you when you're hungry."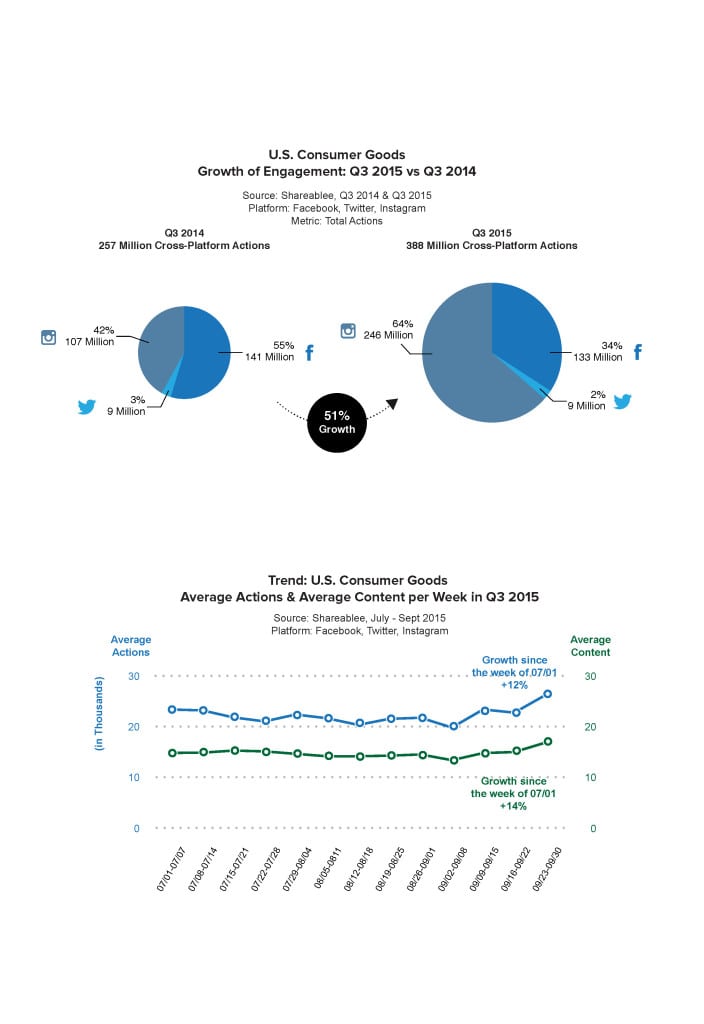 This article originally appeared in the November 2, 2015 issue of PR News. Read more subscriber-only content by becoming a PR News subscriber today.