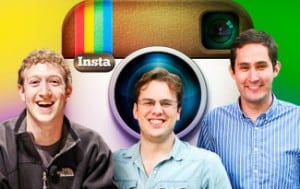 Facebook on Thursday introduced video for Instagram, which the company acquired last year for $1 billion. While the announcement came as little surprise to reporters and bloggers following the story, it has left PR pros scratching their heads wondering how to leverage the social platform's latest feature.
Brands are eager to jump on every new social platform as soon as it is released. But that isn't always necessary, at least not until you understand who is using it and how it dovetails with your brand.
It's part of the digital arms race, as Facebook seeks to keep up with archrivals Twitter (Vine) and Google (YouTube). Not only that; Facebook doesn't want to forfeit its strong youth following on Instagram by failing to offer a video feature.
Online video, of course, is considered the most engaging content on the Web. And Facebook's bread and butter—like any company whose primary revenue stream is advertising—is quality engagement with its users. With that in mind, it's crucial that brands recognize the new Instagram feature as an advertising tool. It's no coincidence that the video time is exactly the same as the average TV commercial—15 seconds.
Nevertheless, PR pros must stay on top of Instagram video and test out new ways to integrate it into their social media strategy. Remember, social media is not a race; it's a touch-point platform, so use it wisely. Treat it as you would any other platform or channel. You don't have to be the first across the finish line, but you should try to be best in show.
Learn how to use social media to enhance your brand's customer service with our PR News Webinar Tuesday, June 25.
Follow Caysey Welton: @CayseyW