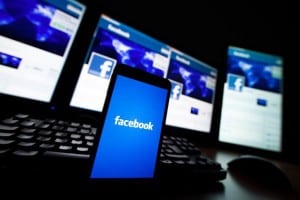 Social networks have altered the course of communications by enabling people to share their lives online and spark conversations that otherwise would not happen.
However, many workplaces—leery of the time-sucking effects social channels can have on productivity—have banned the use of social networks (specifically Facebook) during business hours.
But with Wednesday's release of Facebook At Work, companies may no longer have an excuse to forbid their workers from communicating and cultivating relationships via Facebook.
The new iOS and Android apps, called "Work," will enable businesses to create their own social networks amongst their employees that are built to look and act like Facebook itself.
According to TechCrunch, employers can create separate log-ins for employees to use with their Work accounts, or users can link these up with their other profiles to access everything in one place.
The product puts Facebook in the increasingly competitive "enterprise social network" space, competing against the likes of Microsoft's Yammer, Slack and other products, TechCrunch said. The price of the "Work" app is still being ironed out.
We're reluctant to use the term "game changer," about the new "Work" app, but it will most likely have a dramatic effect on brands and organizations, as new social networks emerge within the four walls and different ways of getting a message out to stakeholders start to bubble to the surface.
PR managers, of course, will occupy the center of these changes and try to harness how workers communicate with one another toward the company's overall financial goals and business objectives.
In a related story, LinkedIn told Re/code that the social network is now working on a new app for employers and employees to use the service together; the new product is being designed to help companies share their content with specific groups of employees.
The "enterprise social network" is a fast-moving bandwagon, and one that PR pros—especially at the corporate level—are obligated to jump on.
Follow Matthew Schwartz on Twitter: @mpsjourno1