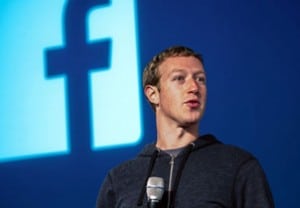 Second quarter earnings released earlier this week prove that rumors of Facebook's demise have been greatly exaggerated.  The company reported $2.8 billion in revenue, a 55% year-over-year increase, exceeding Wall Street forecasts for the ninth quarter in a row.  The company is on track to control 9.5% of the U.S. digital advertising market by the end of the year, up from 5.9% in 2012.
So, Facebook had a record day on Wall Street Thursday, and Mark Zuckerberg is now richer than Google co-founders Sergey Brin and Larry Page. What does all this have to do with PR? Plenty, if you have been hearing the doomsayers who have been predicting Facebook's downfall (more or less since the social network's inception). To be fair, there was the 2012 IPO, which stumbled spectacularly. Then there were the endless stories about how younger audiences were leaving Facebook in droves. And who will be allowed to forget the negative press about algorithm changes, privacy concerns and psychological experiments, etc.
In the wake of this week's earnings report, what should be of interest to PR pros is the large and growing number of small and midsized businesses that now have a presence on Facebook. Thirty million at last count, with 19 million active on mobile.
Chances are that your brand probably already has a Facebook page. Let this serve as a reminder that you need to continue engaging your audience on this platform. And remember these key points in cultivating your brand on Facebook:
Identify your core values, your current audience and their expectations.
Ask questions, tell stories, listen and relate to people.
Be rich and smart and amusing.
Always be experimenting with content to stay ahead of changes to the algorithm.
Follow Richard Brownell: @RickBrownell