In the last two decades the Internet and electronic communications have revolutionized the PR world. But, perhaps, some of the most profound changes still await PR pros and communicators.
PR and marketing tools married with technologies are reshaping how we do our jobs and redefining job descriptions. The days of media contact directories and disks are long gone. A raft of marketing and PR applications live in the cloud to be accessed by anyone with a device and a browser.
These applications cut across media relations, social monitoring and analytics, Web-based reporting dashboards, and customer relationship management platforms from Adobe, Salesforce, Oracle, Microsoft CRM. There are a lot of decisions to be made as a professional and a good corporate citizen. It is a task well beyond the traditional IT help desk that PR pros have become conditioned to throughout the years.
THE IT-PR NEXUS
"Budgets are shifting from IT to business units and workgroups," said Nancy Newkirk, VP of International Data Group (IDG). "Communicators will need to decide what they are comfortable doing and when they need help from their IT colleagues."
Newkirk, who is my company's IT executive, has been a tech pro since 1982. Much like PR, IT is a service in most organizations and, as such, there is some commonality between both professions. Clients expect top quality service either within an organization or as an external customer of a PR agency.
Newkirk has experienced the growing need to be a consultant to business management, finance, HR, sales and marketing. "You (communicators) are the subject matter expert but IT pros can help you evaluate systems and applications," she said. "When it comes to technology, we know the questions to ask and evaluate the answers."
She listed a few reasons why you might want to get to know your IT colleague a bit better:
• Helps to select the best product and vendor.
• Reviews terms and conditions to ensure you get what you expect.
• Provides validation and expertise with pilots.
• Determines appropriate access control and security, in line with corporate standards.
 SOUNDING BOARD
Ironically, as I prepared to write this article, the importance of IT expertise became apparent. I recently received terms and conditions from a vendor of a Web and social media monitoring and analytics system. I knew to send the terms and conditions to a corporate legal colleague. But, it did not occur to me that Newkirk should be involved until I interviewed her for this article. I had made a decision to purchase a monitoring and analytics dashboard system. It is cloud-based; no PCs, servers, or software were involved, so IT need not be contacted. Wrong.
In a conference call with the prospective vendor and review of the legal Ts and Cs, Newkirk raised questions that I either had not given enough consideration to or had not thought of such as:
• What is the security around the servers and the information on them?
• What happens to IDG's data once the relationship ends?
• What is the cost of more services if they are needed beyond what is covered in setup?
• What are the steps and resources needed to implement the system?
Beyond her technical questions, Newkirk added senior management presence that can help with vendor negotiations. My sales representative included his technical colleague in the discussion, elevating the decision to more than just the purchase of an application.
As a side benefit, Newkirk saw the potential power of the system and could envision its use in other parts of the company. With both legal and IT involved, I feel more confident in my decision, but, more important, I am not violating company rules or security regulations of which I am not aware.
Newkirk told me that her group serves as an advisor to IDG workgroups and other IT peers worldwide. "It is a role of advise, consent, and sometimes view with alarm." In my particular case, she summed up the collaboration in the traditional right brain, left brain description: "Take advantage of how the different ways the PR and IT brains work," she said.
So we have two professions simultaneously undergoing profound changes. The skill set for PR and IT can be very complementary and mutually beneficial, especially as our profession becomes equal parts art and science. PRN
CONTACT: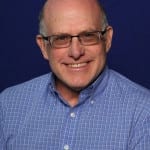 Howard Sholkin is director of communications and marketing programs at IDG Communications. Follow him on Twitter, @hsholkin.
This article originally appeared in the February 3 issue of PR News.