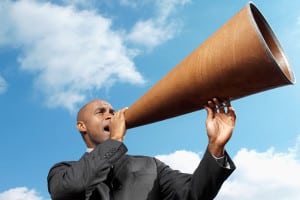 The PRSA's 2014 international conference wrapped up on Tuesday afternoon. PR News spoke with the association's leadership to get a sense of the multiple challenges facing communicators and where the PR industry goes from here.
> Think integrated and improve business literacy. While a growing number of PR professionals have attained a so-called seat at the table, the bigger challenge is to keep that perch, according to Kathy Barbour, corporate director of PR and marketing at Baptist Health South Florida and chair-elect of the PRSA. Part of that goal is having a better appreciation of the marketing-PR nexus. "You need to understand integrated marketing, of which communications is becoming a bigger piece," she said. "As communicators, it's essential that we understand the marketing discipline and various marketing functions (product development, lead generation) and provide the strategic communications to marketing, because that's what top executives and your clients expect."
> Embrace research and analytics. PR, of course, has been hampered by its ability to measure its activity and campaigns. But with the plethora of digital tools now available, there are no more excuses. "Emerging tools and platforms have enabled us to demonstrate the impact we're having in a clear manner," said Joe Cohen, senior VP of KIND Healthy Snacks and chair of the PRSA, adding that PR pros need to take a warts-and-all approach to measurement. "In order for our profession to mature, we need to admit our mistakes, but never accept them," Cohen added. "We need to build on our successes and learn from our mistakes to deliver the best work possible."
> Balance social media with traditional PR strategies. It's key to align social media programming with overall business goals and objectives, Barbour said. However, she was quick to add, "It's critical [that PR pros] get back to the basics of cultivating human relationships and face-to-face meetings," she said. As social channels creep toward the core of communications, it's getting easier for PR pros to give face-to-face dynamics short shrift. That's a mistake. "The landscape has changed, but the fundamentals principles of what constitutes good communication strategies remain constant," Cohen said.
What challenges would you add to the list?
Follow Matthew Schwartz on Twitter: @mpsjourno1