Lower Manhattan is about to get a major facelift. This week marks the start of a $200 million redevelopment project at South Street Seaport's Pier 17. When development is finished in 2015 or 2016, there will be a four-story building with rooftop space for public purposes and a front porch overlooking the East River. And while construction will be at least a two-year process, a PR foundation has been set up to help promote the redevelopment project: SEE/CHANGE.
The PR and marketing campaign, which launched on Memorial Day Weekend this year and ran through Labor Day Weekend, was designed to get both locals and tourists to check out some of the dining and entertainment options affiliated with a sereis of events and drum up interest for the new South Street Seaport.
"We cultivated a story for a New-York based audience that will come to the Seaport, have a good time there and feel good about visiting the place," said Lincoln Palsgrove, senior marketing manger for The Howard Hughes Corp., manager and developer of the South Street Seaport.
More specifically, the PR campaign had two goals:
• Create a groundswell of support around the revitalization of the Seaport following Superstorm Sandy in October 2012, and get people stoked about the SEE/CHANGE summer series.
• Attract an eclectic and local audience for the various events using social channels to broaden awareness.
"The redevelopment initiative has forced us into creating a new message to reach people who will be our target customers," Palsgrove added. "We want those customers to be people who live in the New York Tristate area and lower Manhattan."
Lower Manhattan is a burgeoning area. A relatively sleepy part of town before the 9/11 attacks, lower Manhattan has seen a surge in population in the last 12 years, growing to 60,000 this year, from 18,000 in 2001, according to the Downtown Alliance.
WORKING IN CONCERT
The summer series included a unique blend of events. These events included Smorgasbar, a rotating collection of ten local food and beverage brands; Front Row Cinema, a film series featuring a diverse lineup of films with lawn and lounge-chair seating for guests; concerts; new seasonal retailers along with businesses displaced by Superstorm Sandy and cultural events such as art exhibits.
The retail shops—housed in repurposed shipping containers—dotted two of the adjacent blocks next to the Seaport. With an eye on the small businesses that dominate the neighborhood, Howard Hughes Corp. donated 50% of rent proceeds from the Pop-Up retailers to the rescue effort stemming from the storm.
Howard Hughes Corp. recruited DKC Connect, the digital unit of PR agency DKC, to tie all the PR activities together.
DKC Connect proceeded to help devise the campaign's social media strategy, spread the word to key demos (read: younger people) and, perhaps most important, work closely with retailers and artists to coordinate all the messaging.
"We worked with vendors and partners on the ground [on enhancing the program's social marketing]," said Wendi Leggitt, director of DKC Connect. "Sometimes in social media that piece is overlooked."
SOCIAL MIXER
For example, when tweeting about musical artists taking part in the concert series, DKC Connect would include the artists' Twitter handles in an initial tweet from the campaign and encourage the artists to plug their show via their own accounts.
The campaign also leveraged Instagram because the photo-sharing social network has strong appeal among the younger and more urbane demographic, Leggitt said.
Indeed, to enhance the program's appeal among the growing number of younger people living in lower Manhattan, DKC Connect scoured the festivities to identify people who demonstrated "Seaport Style" and shot photos of these folks, Leggitt said.
Lower Manhattan has "become a hub for younger people with a lot of energy," she added. "And we used that energy to tap into that audience."
DKC Connect then packaged the content and distributed it on Facebook and Instagram, respectively.
Video was another element in the social media strategy. DKC developed a YouTube channel, dubbed SEE/CHANGE TV, featuring mini documentaries highlighting various events that were part of the summer series.
And these days a social-media campaign doesn't seem complete without so-called GIFs (Graphics Interchange Format), and SEE/CHANGE was no exception. Throughout the summer series, DKC Connect created "Weekend Recaps," featuring GIFs of people enjoying the events at the Seaport. The GIFs were initially posted on Facebook and Tumblr and then distributed on myriad social channels.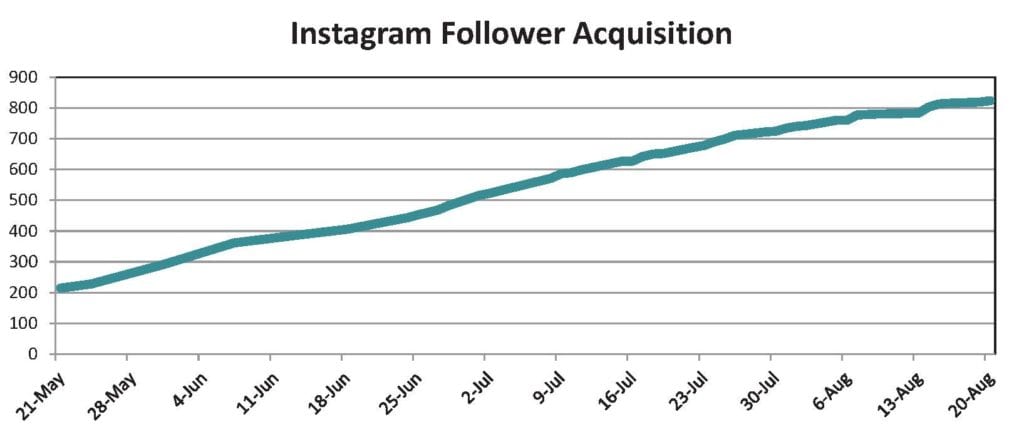 ALTER THE PERCEPTION
"We shot some quirky content to change the perception and appeal of the Seaport," Leggitt said, adding that it was important that the campaign demonstrate that the Seaport is no longer just for tourists and has much to offer seasoned New Yorkers. "You have to mold your message so it speaks the language of your [targeted] demos."
The PR campaign yielded some significant returns for the Seaport. From mid-May through mid-September the campaign garnered the following results:
• South Street Seaport's Facebook page received 11,486 new likes, a 37% increase.
• The Seaport attracted 783 new Twitter followers, a 44% increase. Engaging content on Twitter resulted in 2,046 mentions by 957 users.
• The recap GIFs reached more than 110,000 social media users through engagement on Facebook and Twitter.
• As of August, SEE/CHANGE TV had garnered more than 2,250 views on YouTube and 159,201 impressions on Twitter.
• About $40,000 has been donated to the Sandy recovery effort, but funds are still coming in.
"We've had a tremendous amount of growth in a small period of time," Leggitt said. "It speaks to the fact that when launching a social media campaign you need a few things in place: teamwork, a tight strategy for the underlying audience and optimizing content to keep the conversation going." PRN
CONTACT:
Wendi Leggitt, wendi_leggitt@dkcnews.com; Lincoln Palsgrove, lincoln.palsgrove@howardhughes.com.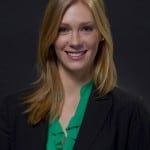 3 Tips on How to Reimagine Your Brand
▶ Think outside the toolbox. A fundamental way to shape brand narrative is to consider the tools that are being used to distribute that narrative and create the brand's outward perception. Launching social media platforms isn't always enough, and it's important to dig down deeper into the tactics used in order to deliver effective messages to consumers. Just as one might think a brand is "better" or "cooler" for having a modern-looking website, leveraging online tools or cutting-edge content as the mechanism for message delivery can have the same effect. Can the narrative be incorporated into funny GIFs? Are there memes that can be folded into the marketing strategy? Brands should put themselves into the minds of their consumers to identify the best solutions to reactivate audiences and change perceptions.
▶ Use video to tell your story. The continuous surge of online video has provided ideal conditions for reshaping a brand narrative quickly and with high impact. The storytelling quality that video content offers enables brands to take control of their messaging and deliver it in a more compelling format suited for sharing across online channels. Providing an "inside look" at a brand through video content can also be highly impactful, as it allows consumers to feel as though they are a part of the narrative and facilitates closer connections with followers.
▶ Engage like-minded partners. Altering misconceptions about a brand's identity, or creating a new narrative entirely, can be supported by strategic partnerships with like-minded partners via events, social media initiatives or traditional PR channels. Collaborating with a company that is consistent with the brand narrative, or has shared goals such as engaging a particular demographic in a specific market, lends itself to forming deeper connections with communities that, in turn, can reinvigorate the current base of consumers while expanding broader brand awareness to new audiences.
This article appeared in the September 30 issue of PR News. Subscribe to PR News today to receive weekly comprehensive coverage of the most fundamental PR topics from visual storytelling to crisis management to media training.