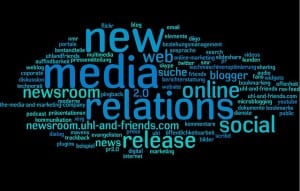 "Did you get my email?" For most reporters, the message is the auditory equivalent of long nails scraping across a blackboard. It's one of several media pitching tactics that PR pros tend to rely on. And it's wrong, not to mention alienating.
If a reporter is interested in your email pitch he or she will no doubt get back to you. If not, that's show biz and you need to move on.
Calling up a reporter to ask about an email that apparently didn't resonate with the person is one of many chronic problems associated with media relations. Here are so other no-no's.
> Having different account executives sending the same press releases separately. Sure, reporters are overwhelmed these days but they still pay attention to what comes over the transom. You may think that having two different account execs will double your chances of getting a bite. But all it really does is raise the ire of the reporter.
> Poorly targeted press releases, with the PR exec not having done any homework on the media brand. This one is chronic. It reminds us of Mark Twain's quip abot the weather: "Everybody talks about the weather, but nobody does anything about it." This is common in media relations, but it's easily solvable. Before you "spray and pray" do just a bit of homework on the media brand, its coverage and its audience. Among all of your other responsibilities, it's probably the easiest thing you'll do today, with a pretty good opportunity for uptick.
> When working on a story, you promise an interview with a senior executive and then when it's crunch time you fail to deliver said executive. This doesn't seem to happen as much as it used to, but it still happens often enough. If you're going to offer a senior executive for comment, first make sure that the executive is available that particular time/day. Perhaps more important, make sure the senior exec is game for a media interview and will be proactive about getting the message across.
Learn more abut effective media relations at PR News' Media Relations Next Practices Conference, which takes place Dec. 12 at the National Press Club in Washington, D.C.
Follow Matthew Schwartz: @mpsjourno1