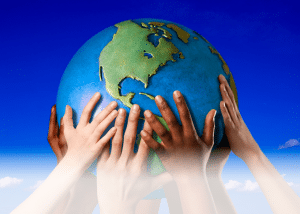 As PR pros, helping our clients identify and proactively tell compelling stories about their organizations in order to drive their businesses is among our foremost responsibilities. Yet, when it comes to sustainability—an area of increasing concern to a wide range of stakeholders—we seem to operate in a reactive mode.
For example, in a recent interview with Bloomberg, Christoph Huetten, a senior VP and chief accounting officer of SAP, said companies overemphasize the environmental aspects of their sustainability programs in their communications "simply because that is what they think people want to hear at the moment."
As a result, corporations reinforce the misperception that sustainability is all about the environment and miss a valuable opportunity to educate the public about efforts involving social and governance issues.
In our role as strategic advisors on how to engage stakeholders and effectively communicate sustainability reporting, we should emphasize the need to tell the whole story, and not just the environmental story.
This is especially true now, with 57% of Fortune 500 companies reporting on environmental, social and governance impacts, according to the Governance & Accountability Institute (the first time reporting companies have been in the majority).
With the marketplace for sustainability stories more crowded than ever, PR counselors and sustainability leaders must become more strategic to get theirs noticed.
The H+K Strategies' Sustainability team set out to learn how companies talk about sustainability and which aspects of it they most often highlight.
We reviewed 4,017 U.S. press releases issued last year by publicly traded companies that mentioned sustainability reporting. Here are some of the interesting findings:
Nearly two-thirds (64%) focused on their programs' environmental benefits.
Only 29% discussed social issues.
Just 7% addressed governance—with many of these also including environmental details.
While the emphasis on environmental initiatives reflects legitimate concerns about those issues among stakeholders and the general public, it also represents a missed opportunity to educate them about transparency, employee engagement, ethics, diversity, trade and health, and a host of other equally compelling issues and initiatives.
Clearly, companies understand that sustainability matters to customers, investors, employees (and potential employees) and the general public. Breaking through the "green ceiling" in terms of the stories they're telling represents the next step in putting that understanding into meaningful action.
**************************************************************************************************************
And speaking of terrific insights and action-items for corporate sustainability, don't miss PR News' CSR and Green PR Guidebook.
As a professional communicator, there has never been a better time than the present moment to advance CSR and sustainability initiatives for your organization and for your clients. And PR News' Corporate Social Responsibility & Green PR Guidebook is your go-to source for the essential insights, strategies and tactics that will burnish your reputation as a CSR leader and aid you in proving the value of corporate responsibility, launching programs and communicating your successes.
Click here for more information and to order the guidebook.