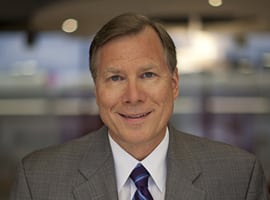 Social media makes it very easy for consumer activists to get their message out these days. That's a good thing, in that ill-intentioned or thoughtless business leaders can more easily be called to task for shoddy products, poor treatment of employees or other bad practices. But it can be a headache for brand communicators who let themselves become overwhelmed by the messages coming from activists.
Just remember, when activists come knocking, it doesn't have to unfold into a full-blown crisis. There are ways to work with consumer activists on social media that can be beneficial. Gene Grabowski, executive vice president at Levick, shared some thoughts on how navigate the terrain in PR News' Digital PR & Social Media Guidebook, Vol. 6.
When you see a potential crisis stemming from consumer advocates using social me­dia channels, join in the conversation as a participant. Don't try to dominate and control the conversation with consumer activists or you'll play right into their hands.
Share information. It's crucial that communicators share data or a point of view with consumer activists that might alter their opinions.
Possess a genuine understanding that brands can no longer just toss information over the castle wall to be accepted by consumers. The walls have been breached by social and digital media.
It's important to be a good listener and let the disenchanted air their grievances. You just might learn something about your brand, and that could lead to an improvement in how your company does business.
To learn more about crisis management, join PR News for the Crisis Management Boot Camp, taking place on Sept. 15 in New York City. 
Follow Gene Grabowski: @CrisisGuru
Follow Richard Brownell: @RickBrownell