PEER1 Hosting, a Vancouver-B.C.-based provider of Internet and cloud-hosting services, had been attempting to garner international media coverage by working with a local agency. But PR and media outreach were falling short of expectations.
These days, however, PEER1 is getting media coverage in first-tier technology publications like GigaOm and TechCrunch, not to mention The Wall Street Journal, on a pretty regular basis, thanks to March Communications.
PEER1 started working with Boston-based PR agency in late 2012. March helps to manage every facet of PEER's communications, including research and content creation.
March offers a suite of PR services as well as deep expertise in technology and Web hosting, which put the agency above others when PEER1 chose to pull the trigger.
"We look at the agency as an extension of our communications division," said Alisha De Boer, senior manager, global public relations and branding, at PEER1 Hosting, adding that the company interacts with March Communications employees on a daily basis. "It's not just engine-room PR, but an holistic approach to campaign development; they're thinking about landing pages, videos and infographics, all in support of demand generation and brand awareness."
Along with gaining coverage in influential media outlets, March Communications has also helped PEER1 boost its share of voice in the marketplace. March recently helped PEER1 produce a global campaign surveying IT decision makers on the impact that the NSA (National Security Agency) and PRISM scandals had on the location they chose to host their data, and is now working on other PR-related projects that De Boer said she couldn't yet discuss.
Being looked upon as a legitimate "partner," rather than a vendor, is the ultimate goal for PR agencies and client alike, and March seems to have achieved that with PEER1.
"We're taking the guesswork out of PR," said Martin Jones, managing partner of March Communications, whose other clients include technology companies Cambridge Consultants, Canonical and Comptel.
He added, "It's about knowing your clients and their industries and improving the success rates of campaigns. At one end, we work hard to research and identify the influencers that matter and develop stories that we know will be useful to their audiences; while at the other end, we carefully track and measure the impact of our work to identify what has actually moved the needle."
EVOLVING SERVICES
March Communications, which was founded in 2005, now has 27 employees, with 10 people coming aboard in the last two years alone.
(The company now shares a floor with the Boston Celtics, which has made a good impression on staff and clients, and led to a boost in the number of client meetings that happen to take place at Celtics' games.)
In 2012, revenue grew by 25%, and in the last year the agency has added 14 new clients to the roster.
Jones attributes the agency's growth to evolving services offered to clients to keep pace with a constantly changing marketplace. New services include: content marketing, research and video.
"For an agency of our size, these services have become a differentiator," Jones said. "KPI and measurement have proven very important, and clients have been getting good visibility in how campaigns are actually performing."
March continues to expand both internally and externally. For example, in early 2013 the company introduced a content-marketing department, creating two new posts to support its own internal marketing and social media efforts, as well as to offer clients additional services such as video filming and production, along with white paper and eBook creation.
The agency also has doubled the number of blog posts on its blog, "PR Nonsense," to 18 to 20 a month, up from roughly a dozen a month.
One of the agency's biggest initiatives has been the creation of e-books, including "The Evolution of Content, PR and Blogging And why tech companies should care."
The 14-page e-book explores how PR can help tech companies leverage the multitude of digital channels now available, ranging from webinars to presentations to Google hangouts, in order to drive lead generation.
"Our first e-book, along with our second, 'The Ultimate Guide to a Successful Product Launch' have more than tripled our email list in less than a year, growing our contact list by 350% and getting us in touch with a number of qualified leads," Jones said.
The agency is also combining the e-book model with original surveys to create additional content for clients.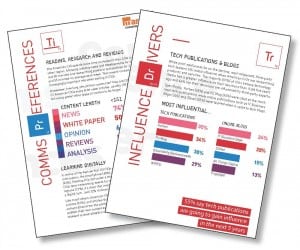 SETTING BY EXAMPLE
Take "Tech Heads: Dawn of the Disruptive CIO," an annual survey produced on behalf of ION that examines the ways IT decision makers find, consume and digest the information that informs their purchasing decisions.
In collaboration with a network of international PR agencies, March created, produced and distributed the book to go along with the research, and hosted a lunch with several Boston-area marketing executives to discuss the results.
"It's all about providing clients with outbound marketing and content creation capabilities that can help them educate their audience and capture leads," Jones said. "There's so much opportunity and so much pressure on clients to produce quality content that differentiates their brands."
Another appeal to clients is March's "Proactivity" program, which illustrates the various media platforms the agency is going to use to get clients' brand messages out "rather than waiting for the client to come up with charts that you have to generate," Jones said.
Clients receive a monthly report on how the agency is progressing toward a set of deliverables, plus a more in-depth quarterly review, including what's working and what needs to be improved.
Jones said he sees three major trends in PR and marketing (for now) that are helping to drive the agency's modus operandi:
▶ The changing face of social media. "Agencies need to be smarter about what gets posted to these channels—relevance and engagement are key considerations," he said.
▶ The future of communities. "As [social] platforms lose relevance ( Facebook for B2B, for example), how will they migrate those to other networks ( Google+ for B2B for example)?" Martin said.
▶ The changing algorithms of Google as it refines SEO and puts more of an emphasis on the quality of the links over sheer volume.
"Google's latest moves mean that quality is the safest bet when creating content to drive traffic and to post on owned media," Jones added. "This is great news for PR people, but expect SEO firms to increasingly offer PR-type services. The good news is that PR people are better placed to win out here."
Jones is particularly bullish on the last element, that marketing communications these days has shifted to a quality-over-quantity mindset and PR strategies need to reflect that.
"It's not a question of providing 15 pieces of media coverage," he said. "Syndicated coverage is not valuable to PR. It's more valuable to target six pieces of coverage that the client really wants." PRN
(Is your PR agency ready for its close-up? Sign up for PR News' PR Agency Elite Awards. To enter, please go to www.prnewsonline.com.)
CONTACT: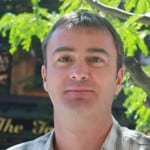 Martin Jones; martin@marchpr.com.
PR Recipe for Better Serving Clients in 2014
In early 2013 we started diversifying services and scaling according to the latest tech trends. Those trends have only intensified and we've learned a lot about what the PR industry needs and what our clients demand.
Here are the three areas PR agencies should focus on to be successful this year:
1. Interdisciplinary employees. PR pros are great communicators, whether they're writing or speaking. They think on their feet and have a deep knowledge of the media landscape. But are they familiar with the latest SEO strategies or InDesign? What about video editing? Do they know the latest engagement and optimization strategies for social channels? In 2013, March invested heavily in staff with diverse skillsets. Now, we can offer diverse services to clients and create new kinds of campaigns.
2. Analytics. Clients want to know what a PR campaign is doing for their business. It's no longer enough to show them newspaper clippings and mentions from different outlets. With more analytics platforms available—even rudimentary ones like bit.ly or Google Analytics—clients can track the impact of PR efforts. How much traffic did an article generate? How many times was a link in a byline clicked? Analytics proves that a PR program is working and helps not only perfect existing strategies, but predict trends that will impact future ones.
3. Content capabilities. Beyond traditional bylines and press releases, PR and marketing agencies need to focus on writing effective blog posts. Agencies need to sail far into the content horizon; videos, e-books, presentations, white papers, case studies, brochures and other collateral should be incorporated into an agency's arsenal.
With the right employees, analytics engines and content creation capabilities, firms can build bigger, better PR campaigns for their clients.
Martin Jones is managing partner of March Communications.
This story originally ran in the Jan. 27, 2014 issue of PR News.