▶ They Don't Call It 'Switching Channels' for Nothing: A recent Economist Intelligence Unit (EIU) report on digital marketing preference has one overriding conclusion: Consumers want different things from brands in different industries. The study culled two surveys, one comprised of 409 consumers and the other 257 marketing executives hailing from the U.S. Questions were aligned to uncover information regarding the clothing, banking, travel, media, entertainment and automotive industries.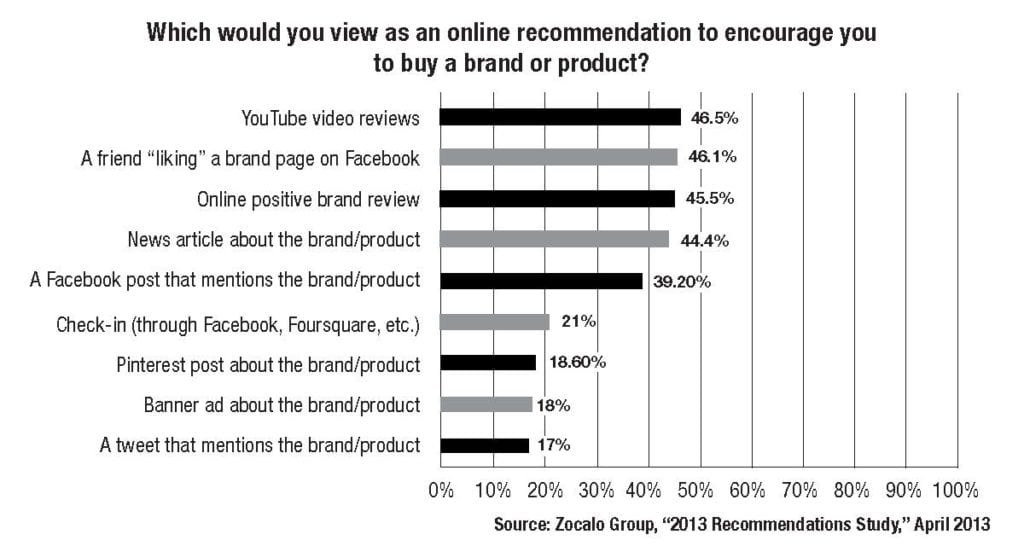 Here are some of the key findings, per industry:
• Banking: Forty-two percent of marketers within the banking sector said that customer retention is the top priority. That total is 14% higher than all other industries included in the study.
• Travel: Email ranks as the highest channel of influence, with 37% of consumers indicating it can impact travel decisions.
• Media: Forty-five percent of marketing respondents list data analysis as a key predictive skill. However, they minimize the value of the skill by 7%, compared with 2008.
• Entertainment: Marketers are investing very little into branded social media pages, with 56% stating that only 1% to 10% of their budgets are allocated for this purpose.
Source: Economist Intelligence Unit
▶ Big Data: More Hype than ROI? A whopping 81% of brand marketers lack confidence in measuring ROI according to recent survey by TagMan. The study, which was conducted by Finder Media on behalf of TagMan, took the pulse of more than 200 senior digital marketing and e-commerce professionals within the U.S. Despite the ongoing expectations of Big Data and social media, marketers are still suffering from wasted spending on digital channels. To wit:
• Nearly half of the respondents (43%) said they lack confidence that social media investments are paying off with more revenue.
• More than half (55%) said they are measuring success by click-through rates.
• Forty-nine percent of the respondents said they are not sure how they measure and reward channel performance.
Sources: Finder Media, TagMan