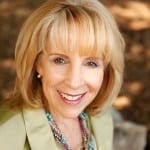 In our hyperconnected world, little is hidden from the public view. Most CEOs understand this, but they may benefit from an update on how the scope of public relations has broadened to meet the new stakeholder reality. If the top leader doesn't value PR, it's your job to educate. Perception and choice of your brand depends on what story you're telling, how you're building demand and monitoring/responding to feedback in order to minimize risk. Be vigilant that CEO support and input of new approaches to meet ever-changing demands are paramount to success.
"Customers are online finding out information, and if companies are not stating and owning their position and course correcting in real time, they're losing ground," said Lynn O'Connor Vos, CEO of Grey Healthcare Group in New York. "We must be part of the conversation to be relevant and trusted. CEOs today need to have a long view. You don't build reputations overnight."
Rich Halberg, executive director of corporate and public affairs for Golin in Chicago, believes some CEOs of companies in regulated industries, such as health care, insurance, telecom and energy, undervalue the importance of their company's reputation.
"A reputation deficit can quickly become an operational constraint when regulators see an opportunity to take an unpopular company to task on behalf of consumers," Halberg said.
Golin's vice chair, Ellen Ryan Mardiks, said that every CEO is the chief reputation officer of her or his organization. "You can't build or protect a reputation without being ever-mindful of the company's relationships with its publics—what PR is all about," she adds.
Kevin Murphy, CEO of Self Health Network Inc. in San Francisco, which provides wellness and hospital readmissions solutions, believes public relations is a strategic part of the operation.
"As CEO, I need a road map of all the pieces to build our brand, from our website/social channels to earned/paid media to show how each works in positioning our product among key stakeholders," he said. "All of these communication channels serve as navigators, curators, interpreters, unifiers of our message."
Peter Prodromou, president, Racepoint Global in Boston, believes that to earn CEO support, every piece of data must track back to resonance, effectiveness or sales opportunities.
"We have tools that allow you to identify your top stakeholders, find out where they are online or in social and create engagement strategies to reach them, be it posting relevant information or sponsoring an ad," Prodromou said.
Here are a few other ways to demonstrate the value of PR to your CEO:
▶ Measure share of voice. Traditional media still carry clout among your publics, CEOs and board members. Showing "share of voice" against competitors in major product/business categories chosen by leadership adds meaning and relevance.
▶ Track volume of clicks and calls. Include links to request more information, sign up for a webinar or call for an appointment to measure the impact.
▶ Drive increased donations. In nonprofit organizations, showcasing caring for a community or supporting a worthy outreach leads to increased donor support.
▶ Monitor your reputation. Through online sentiment reports, show the CEO what customers, investors and donors are saying about your brand in traditional/social media. Demonstrate how the PR team is correcting misinformation and posting updated content to enhance positive search results.
As Tom Sprague, principal of Tom Sprague Public Relations in San Diego, puts it, "PR is the most effective tool to keep CEOs out of trouble before they know they are in trouble."
You only have one brand story. Engage the CEO as chief reputation officer by demonstrating how building a solid reputation and overcoming setbacks with humanity and dignity earn the trust of the public and customers alike.
With CEO support, the PR team can do an even better job generating positive results.
Special shout-out to Ashley Everett, communications coordinator, Moneta Group, for suggesting this article.
CONTACT:
Diane Gage Lofgren is senior VP of marketing and communications at Sharp HealthCare in San Diego. She can be reached at diane.lofgren@sharp.com.
This article originally appeared in the September 29, 2014 issue of PR News. Read more subscriber-only content by becoming a PR News subscriber today.