Company: Deloitte
Agency: MWW Group
Timeframe: 2008
Quantifying the value of intangible assets has always been a struggle for communications professionals, whose responsibilities lay primarily in an intellectual, if not ethereal, realm (think reputation, engagement, authority, influence, etc.). Imagine, then, the challenges faced by professional services firms, which sell nothing but intangible assets—namely, institutional know-how and intellectual capital.
This is the backdrop against which Deloitte LLP set out to rebrand itself, not just as a firm that attracts the best talent but also as an organization that stood out from its "Big Four" peers ( PricewaterhouseCoopers, KPMG and Ernst & Young).
Like these professional services firms, Deloitte handles audits, but its portfolio of services also includes, among other things, consulting and financial advising. To differentiate itself from the pack would be critical to attracting and retaining top talent—a need made all the more urgent by the global economic crisis.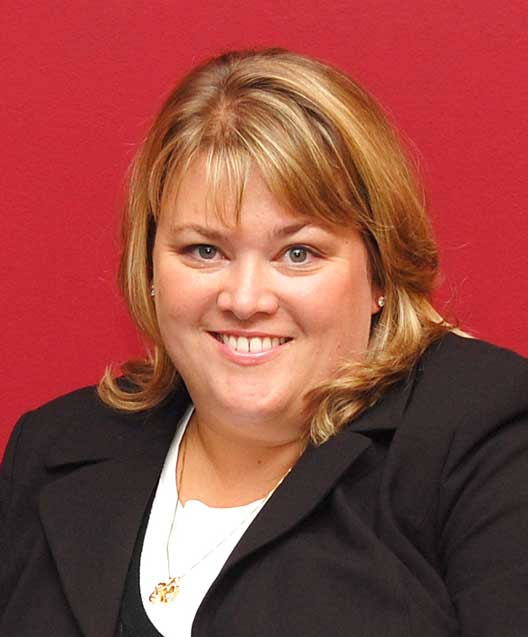 Carreen Winters, Executive Vice President, MWW Group. Photo courtesy MWW Group
EMINENT DOMAIN
Moving away from the Big Four label and toward its own "Category of One" was a lofty goal. To achieve it, Deloitte executives teamed up with agency partner MWW Group to create a platform for the branding initiative.
"The biggest challenge was overcoming the common perception that Deloitte was one of the Big Four, with little or no differentiation," says Carreen Winters, executive vice president, MWW Group. "In order to separate Deloitte from the Big Four in the eyes of current and prospective recruits and clients, we developed a strategic executive eminence program to achieve this goal of elevating Deloitte to a 'Category of One.'"
This executive eminence program would be the message machine that drove home Deloitte's commitment to viewing its talent as the No. 1 priority. That, in turn, would build its momentum in successfully recruiting talent—and clients.
"One of the primary reasons for initiative the executive eminence program was the fact that, if we look at our business, our people are our assets," says Keith Lindenburg, director of National Public Relations at Deloitte. "Hiring the right people, retaining people, ensuring that clients want to do business with us—all that is really important. To achieve it, we have to make sure people know who we are and what we stand for."
LAUNCH PAD
Having established a platform for the program, the team then needed to identify specific tactics for leveraging it. The plan was to use the executive eminence theme to: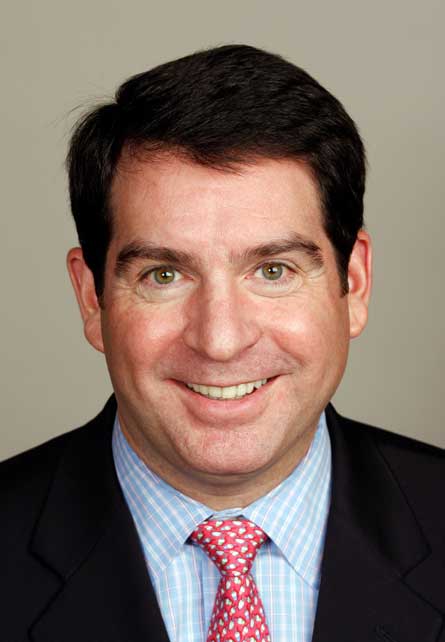 Keith Lindenburg, Director of National Public Relations, Deloitte. Photo courtesy MWW Group
• Expand awareness of Deloitte as the place where the "best choose to be";
• Position Deloitte executives as the preeminent authorities on talent and workplace issues;
• Create opportunities for leadership to interact and communicate directly with key audiences—potential employees and potential clients; and,
• Improve employee retention by creating Deloitte loyalists and ambassadors.
In order to make this endeavor successful, though, the team's chosen thought leadership platforms had to be completely aligned with program objectives and business results.
"Driving this differentiation required carving out executive speaking platforms distinct to Deloitte leaders. Our research indicated that culture, trust and opportunity were key drivers of decision-making among current and potential employees, while experience, ethics and integrity were key drivers of decision-making among clients," Winters says. "Based on these findings, we focused our program on ethics and transparency, education and workplace management platforms, which directly speak to some of the very unique attributes of Deloitte as an organization, not to mention are topics about which our leaders are passionate."
With the target issues and themes in place, the team's next step was twofold: identifying Deloitte executives to represent these issues, and choosing the most strategic venues and channels through which to communicate about them.
"We developed strategies to get messages out directly to our target audiences," Lindenburg says. "For example, we went out with our CEO [Barry Salzberg] and had him talk to potential recruits about non-negotiables—things that Deloitte stood for that would not be compromised."
4, 3, 2 … 1
CEO participation was key to communicating Deloitte's commitments, but that alone wasn't enough.
"The program leveraged traditional and social media tactics, as well as speaking venues and influencer relations as the main drivers for building eminence," Winters says. "Given the social media trends at the time, the team determined that social media would be most appropriate for internal communications as well as for making direct contact with influencers that are deemed experts on topics related to our platforms."
To that end, the team conceptualized and executed a joint vodcast featuring Deloitte chairman Sharon Allen and Ilene Lang, president and CEO of Catalyst, a nonprofit organization that works with businesses to build inclusive workplaces and expand professional opportunities for women.
"The topic was women in the boardroom," Lindenburg says. "It was the perfect opportunity to get out there and talk about a really important issue in the modern workplace, and to drive home the point that we are committed to having a diverse workforce."
Platforms and messaging were designed to be timely and relevant, but also durable—consistency and longevity essential to having target audiences view Deloitte as credible and committed. In addition to the vodcast, the team also created the following:
• A speaker's bureau to analyze timelines and audiences to ensure the highest impact per appearance at industry events, academic forums and business venues.
• A thought leadership survey that linked managerial transparency to better workplace productivity, which was complemented by bylined articles in Forbes and Diversity Inc.
• A customized "eminence builder" filter to ensure maximum return on investment for every activity related to the executive eminence program.
Finally, traditional media relations rounded out the effort, with executive profiles and company mentions appearing in the likes of New York Times, Forbes and BusinessWeek.
ONE IS THE MOST ADVANTAGEOUS NUMBER
Thus far, the team's collective efforts have been successful in branding Deloitte around executive eminence. Media impressions exceeded 150 million, and executive speaking engagements were directly linked to cultivating stronger partnerships with existing clients, and to signing up two multimillion dollar client engagements.
Looking back on the lifespan of the campaign, the team is also aware of ways in which they could have potentially maximized results even further, particularly in terms of increasing their use of social media.
"At the time we launched this campaign, social media was primarily used for building brand awareness and recruiting," Winters says. "As we began executing the program and started leveraging different social media tools, we learned that it is also a highly effective channel for building executive eminence. As such, if we were to launch this campaign now, we would make more use of these channels." PRN
CONTACTS:
Keith Lindenburg, klindenburg@deloitte.com; Carreen Winters, cwinters@mww.com