New study shows that a majority of millennials will provide more personal data to a company they trust. Just make sure you're not accessing data that millennials consider more sacred.
▶ Millennials Embrace Big Data (with a Caveat): BigData has quickly moved to the top of the marketing food chain, as communicators try to gauge how their online data can best inform (and drive) their PR campaigns. But when it comes to the most effective ways to reach the millennials, you may have to double down on Big Data. Millennials (people ages 18-36) in the U.S. have come to expect brands to use their unique data to provide a better brand experience, according to a new study by SDL. The study, which took the pulse of more than 1,800 millennials throughout the globe, found that 40% of millennials in the U.S. could identify the digital data brands are using to track their behaviors; 60% said they will provide more personal data to a company they trust and 46% said they are willing to provide more data to businesses if it meant that they weren't forced to consider offers that aren't relevant. That's why it's so important for PR pros to access the kind of data that millennials don't have a problem with, such as their search queries, and tread carefully with data they consider to be much more sacred, including operating system, location and browser information (see below).
Source: SDL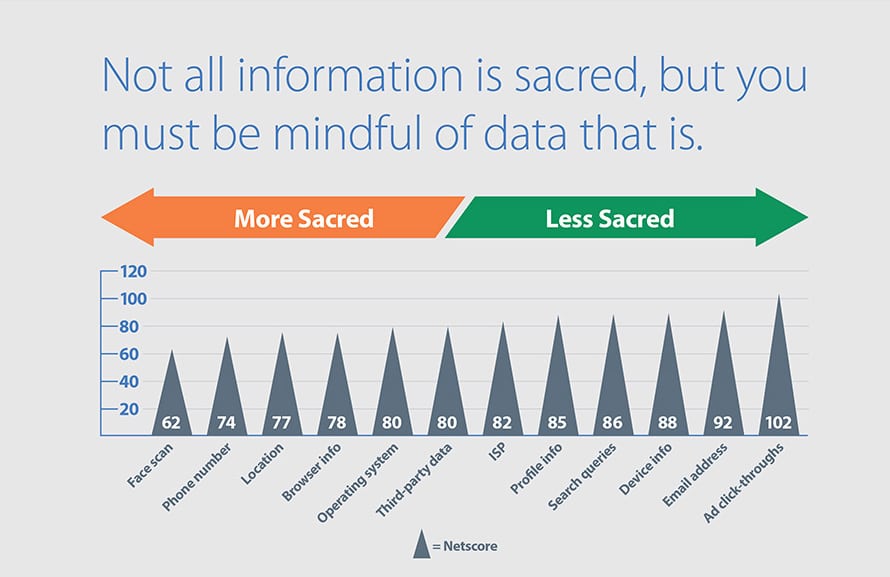 ---
This article originally appeared in the May 26, 2014 issue of PR News. Read more subscriber-only content by becoming a PR News subscriber today.