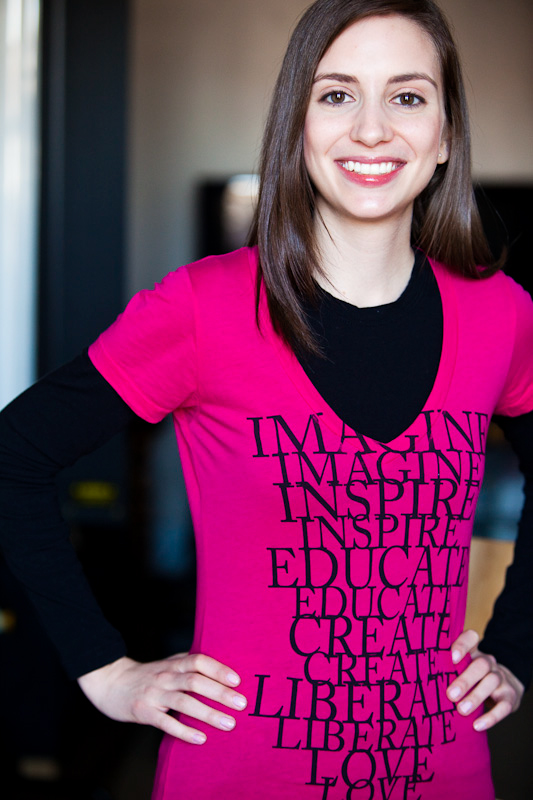 Tammy Tibbetts
A social media strategy is a must-have for any well-known consumer brand, but for nonprofit organizations social media can be an inspirational lifeline and motivational force. Tammy Tibbetts, founder and president of She's the First, a social media-driven nonprofit that sponsors girls' education in developing countries, was fully grounded in social media strategies when she launched her organization. As social media of Seventeen magazine, she helped lead one of the fastest-growing Twitter presences in the magazine business, and she subsequently wove social media into the very fabric of She's the First.
Tibbetts is currently deeply immersed in promoting She's the First's Nov. 12-18 Tie-Die Cupcake Bake-Off, in which participants host cupcake sales to raise funds for girls' education sponsorships in eight developing-world countries. The goal now for the Bake-Off, which is sponsored by Jane Cosmetics, Dormify and Simon & Schuster, among other brands, is to drive people to a site where they can sign up to host a bake sale in their office or encourage their children, nieces and nephews to get their schools involved.
In the following Q&A, Tibbetts talks about her organization's use of social media and shares tips on building partnerships with brands.

PR News: How are you using social media to promote this November's Tie-Dye Cupcake Bake-Off?
Tammy Tibbetts: Beyond tweeting and Facebook posting to recruit bakers, we have an online community using our Facebook group that the participating teams join, so they can exchange ideas and ask the She's the First team any questions.
We also send a weekly MailChimp newsletter engaging them with the stories of successful teams, of girls we sponsor and reminders of how to make their bake sale successful. Also, you can wear a tie-dye cupcake badge on your Twitter or Facebook picture to spread awareness.
PR News: What advice can you offer other nonprofits seeking to build partnerships with brands?
Tibbetts: Express the value of building loyalty with your audience. In our case, the students who support She's the First are extremely passionate, engaged and savvy on social media. They're also at that age where they're using certain products for the first time so if you show them that your brand cares about giving back and their aspirations, you might have a lifelong customer.
PR News: Have other nonprofits and brands reached out to you to get advice on their own social media campaigns?
Tibbetts: Yes. We love collaborating with other nonprofits and brands; Jane Cosmetics is a recent brand partnership we're really proud of. In addition to sponsoring they created a lip gloss that donates 100% to She's the First. It's an exciting opportunity to be part of their brand's relaunch with a 100% give-back platform.
PR News: Looking ahead to future Bake-Offs, are there other social media platforms you plan on leveraging?
Tibbetts: Instagram will be a bigger platform for us this year—it's really hit the mainstream now that it's available on Androids as well as iPhones. For our audience of high school and college students, Tumblr is also a popular platform for viral content.

Follow Steve Goldstein: @SGoldsteinAI