Since 2013, Chicago-based PR agency Henson Consulting (HC) has served as the PR agency of record for Crystal Light (a Kraft Foods brand). The popular refreshment beverages brand had not explored celebrity activations. In 2014, it looked to HC to create a strategy using celebrity influencers to reach its target audience, women 25 to 54.
HC's program for Crystal Light had three goals: First, raise awareness of Crystal Light as the premier low-calorie drink of choice among women; second, elevate the reputation of the brand through high-profile fans and partnerships; and third, associate Crystal Light with the idea of taking time to appreciate life's everyday wins, by leveraging the brand's tagline and hashtag #tinywin.
To deliver a successful brand-enhancing PR program for Crystal Light it was critical for HC to identify a high-level sponsorship that would provide access to influential stars and entertainment-event opportunities. Knowing that Crystal Light's target audience closely follows Hollywood, HC researched and recommended a partnership that would elevate Crystal Light's reputation in this demo: a sponsorship with Variety, the entertainment industry's top trade publication, beloved by Hollywood insiders and enthusiasts.
THE GOALS
Pursuit of program goals led HC to an excellent sponsorship opportunity for Crystal Light—integration into Variety's key red carpet awards events.
Hollywood's award season is a cluttered branding landscape. Strategizing for each event was integral to the campaign's success.
HC negotiated logo visibility across all event collateral, step-and-repeat banner presence, mentions from event spokespersons, development of on-trend cocktails featuring Crystal Light, sampling opportunities, red carpet photography, correspondent staffing and social media placement.
THE EXECUTION
The first event, Unite4:Humanity, launched a Crystal Light showcase to get the product directly into the hands of influencers, capturing valuable photo opportunities.
During that time frame, E! Television's red carpet journalist Giuliana Rancic joined the brand in hosting an exclusive brunch to celebrate the #tinywins of award season.
The Power of Women event in New York aligned the brand with top female leaders who have made a lasting impact on philanthropic causes.
Brand exposure at this event for talent, filmmakers and executives included step-and-repeat placement, video of celebrities' "Tiny Wins," passed signature cocktails, a branded bar with product/floral displays and a "Tiny Win" toast.
At the Women in Film event in Los Angeles, the brand hosted a premier cocktail party, placing Crystal Light into the hands of key influencers, creating excellent content for the brands' social platforms.
The HC team also was able to capitalize on this event by having Crystal Light executives conduct in-person interviews with Variety reporters to keep Crystal Light top-of-mind.
THE RESULTS
Both quality of placements and widespread earned media coverage were top goals, and the team successfully met each with placements in celebrity-focused outlets, including Access Hollywood, EXTRA, InStyle and Us Weekly, among others.
Selena Gomez, Demi Lovato, Kerry Washington and Claire Danes were just a few of the A-list celebrities who interacted with Crystal Light.
HC also secured more than 612 million total media impressions throughout the sponsorship, successfully reintroducing Crystal Light to millions of female consumers, the brand's target audience.
"From digital activations and social media activity to full experiential events," said Caroline Krajewski, head of corporate affairs at Kraft Beverages, "the partnership enabled Crystal Light to authentically appear in relevant conversations which, in turn, drove widespread awareness."
Sidebar: 5 Tips for Navigating Award Season and Celebrity Promotion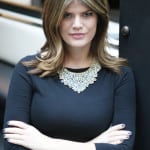 Awards season is a cluttered space for brands, and it's often difficult to break through when there are numerous products fighting for media coverage. Below are a few tips for navigating activations and securing interaction with celebrities to help distinguish your brand:
• Authentically approach celebrities. At events, celebrities often are bombarded with products. Instead of approaching them with the product as a lead-in, start a conversation. Comment on the person's shoes, a recent piece of work or find a mutual connection to ignite a dialogue.
• Create an interactive activation. This allows celebrities to become "hands-on" with the product, and can create the perfect photo opportunity.
• Capture the moment. Be sure that you have a photographer on hand to catch the moment when a celebrity interacts with your brand. These pictures are key to garnering post-event coverage within celebrity/entertainment outlets.
• Provide a takeaway. Give celebrities product samples to take home and use at their convenience. This will help them understand how the product fits into their lives, so they can become natural advocates for your brand.
• Follow up. Before the event is over, be sure to get contact information for the celebrity's publicist, and send a follow-up email within the first few days post-event. This helps to start ongoing conversations, building relationships with the celebrity to keep both you and the product top-of-mind.
Amanda Urban, account manager at Henson Consulting, wrote this article. She can be reached at amanda@hensonconsulting.com
This article originally appeared in the April 27, 2015 issue of PR News. Read more subscriber-only content by becoming a PR News subscriber today.
CONTACT:
Jen Boroff, account manager at Henson Consulting, wrote this article. She can be reached at jennifer@hensonconsulting.com