Crisis management is an art, not a science. In this edition of PR News' Book of Crisis Management Strategies & Tactics, you will discover many different views on this art, and you are certain to find takeaways that will transform the way your organization handles crises.
---
Overview | Chapters | Featured Companies | Samples | Buy Now
---
Overview
Certain as the sun rises in the East, crises will sooner or later visit every brand. And sometimes later can be worse: A brand that is lulled into a false sense of security by a lucky streak of calm and becomes large and successful before it faces its first major crisis can suffer the most disastrous consequences, in the form of irreversible image problems, loss of value to shareholders and much more.
This 9th edition of PR News' Book of Crisis Management Strategies & Tactics is an important, proactive step in "training for ill"— thinking about the worst, unpleasant though it may be. You'll learn about developing a robust crisis plan and putting together an agile team that can respond to any eventuality, as well as media messaging, managing social media during crisis and beyond.
The guidebook's authors, who come from agencies, nonprofits, corporations and universities, also offer case studies aplenty—from prison breaks to natural disasters, from Delta's disasters to Wells Fargo's woes—so that you can learn from misfortune elsewhere before it strikes closer to home. Their specific takeaways, checklists and step-by-step guides are designed to give you a solid framework upon which to weave your own resilient and flexible crisis plan.
Chapters
Featured Companies
This guidebook features case studies and contributions from companies like: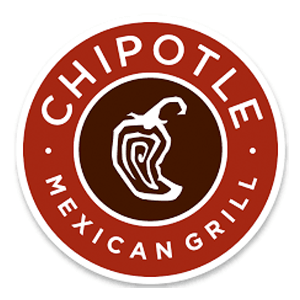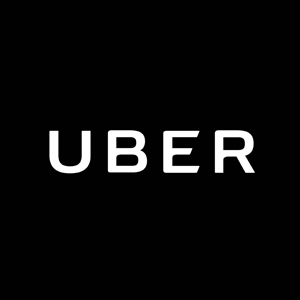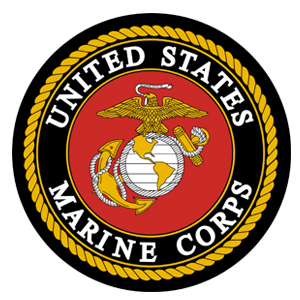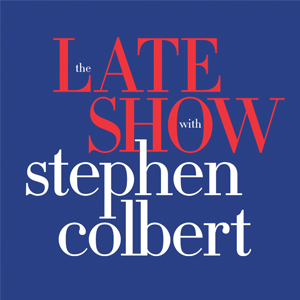 Samples
Here's a sample of some of the exclusive content in this guidebook: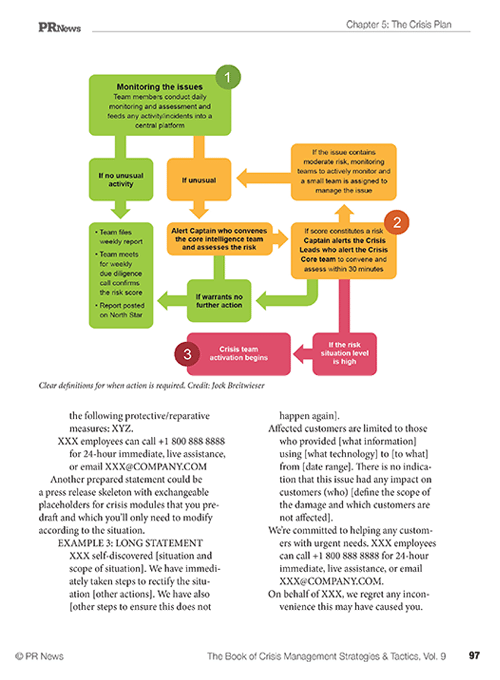 An excerpt from 7 Steps to Surviving Any Crisis by Identifying Roles, Stakeholders and More By Jock Breitwieser
Buy Now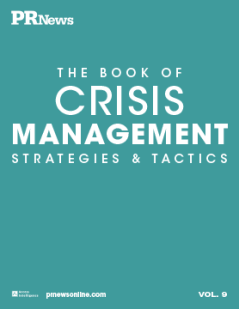 If you have any questions or would like to order by phone, contact Client Services at clientservices@accessintel.com or (888)-707-5814. All PR News book sales are final.