For 50 years, the Graham Co. specialized in commercial insurance for high-risk businesses and largely was synonymous with the construction industry. That is until it executed a highly targeted thought leadership and brand awareness campaign within the senior healthcare sector. Graham challenged its AOR, Brownstein Group (BG), to build brand equity in the Long-Term Care (LTC) sector, despite the commoditization of commercial insurance products. The PR agency was tasked with establishing Graham's healthcare division as a group of healthcare industry professionals, not merely insurance brokers who specialize in healthcare.
THE GOALS
During a two-year campaign (January 2013-January 2015), an integrated mix of earned, owned and paid media was targeted at LTC CFOs.
The PR effort set out to:
1. Compel trade media to broaden Graham sources beyond construction to include sources from healthcare practice groups, averaging one piece of earned media per month for 24 months (a difficult challenge considering there only are five primary publications serving the LTC industry)
2. Increase qualified leads and inbound RFPs from the LTC industry by 10 percent
3. Leverage campaign content on the corporate website to better highlight the expertise of the healthcare practice group
THE EXECUTION
BG's primary research included interviews with employees from Graham's healthcare practice group and existing LTC clients, as well as a comparative/competitive audit of advertising, news media and social media.
The goals of the interviews were to identify insurance thought leaders in the LTC sector and their brand positioning.
BG learned that, rather than being a passive insurance brokerage, Graham had a "boots-on-the-ground" action-oriented approach within the LTC space, and the agency wanted to highlight how the company was separating itself from the pack.
Secondary research included identifying sector-specific associations that many of Graham's LTC clients and prospects belong to, as well as targeting trade publications widely read by the LTC industry.
BG created a campaign message for paid and earned media: "On your feet 24/7, always on call, making sure no one is exposed to risk. Our job description is a lot like yours."
With the campaign message solidified, BG developed a paid media plan, which was a challenge given that Graham's modest ad spend still had to include construction-focused outlets.
Next, BG planned its editorial outreach based on published editorial calendars, with a focus on print issues that would coincide with distribution at major industry conferences.
Finally, BG planned a special edition of Graham's quarterly newsletter focusing on relevant LTC topics.
The publication was sent via direct mail to more than 2,000 LTC clients and prospects. Distribution concentrated on Pennsylvania, Iowa, Maine and Florida, where research confirmed an elevated population of people aged 65+ and therefore a higher volume of LTC facilities.
THE RESULTS
Graham's healthcare division's annual growth rate skyrocketed, from 5.3 percent (pre-campaign) to 14.1 percent following the campaign.
Between January 2013 and January 2015, BG earned 32 media placements in the LTC industry's top publications, such as Long-Term Living and McKnight's Long Term Care News, resulting in more than $500,000 in media value; that translates to an ROI of more than 5x the company's public relations investment in this campaign.
Several prospects referenced articles when speaking with Graham's sales staff while Graham employees have commented that networking at industry conferences and association events has become easier because more people recognize the brand.
"BG is an integral part of our team," said Tim Folk, VP of the health & human services Division at Graham. "We now receive inbound calls from prospects complimenting us on articles and seeking our expertise."
During the course of the campaign, 44 pieces of LTC content (including earned media placements, whitepapers and news releases) were generated and added to the corporate website.
Page views of healthcare content increased by 14 percent and garnered more views than any other type of content on Graham's website.
Sidebar: 3 PR Tips for Separating Your Brand From a Crowded Field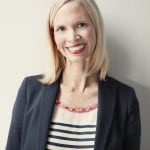 Increasing awareness of your client (especially in a highly commoditized industry) within a niche vertical can be challenging. But if you implement the following three-pronged approach you'll greatly increase your chances of succeeding:
▶ Research. Conduct primary and secondary research to have a complete and thorough understanding of the industry you're targeting, your client's expertise in it, what the competition is doing, and how to position your client as a thought leader in the space.
▶ Differentiate. Uncover what makes your client special within the vertical. Once this differentiating factor is identified, make it the heart of your campaign. Your strategy and tactics should be born out of this, and what separates your client from the competition should permeate all earned, owned and paid messaging.
▶ Target. Don't cast a wide net. Instead, zero in on exactly whom you want your thought leaders to address. What publications are key influencers reading? What conferences and professional association events are they attending? Identify all relevant industry-specific opportunities and make sure your client is part of them. —E.A.
(This article was written by Erin Allsman,VP, public relations and social media direcor at Brownstein Group.)
CONTACT
Erin Allsman, eallsman@brownsteingroup.com
This article originally appeared in the February 23, 2015 issue of PR News. Read more subscriber-only content by becoming a PR News subscriber today.