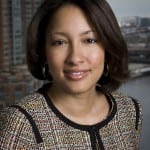 National Hispanic Heritage Month, which kicks off next week, Black History Month and Asian-Pacific American Heritage Month celebrate the positive impact these multiple cultures have on the country. As the U.S. becomes more diverse, it is troubling that the PR industry, responsible for many of the messages we see in the public, has been slow to catch on. These month-long ethnic celebrations should serve as a reminder for PR pros to push for more inclusion in the industry, and ultimately create campaigns that reach and appeal to the entire market, as opposed to just the majority.
Here are two compelling reasons why you should support diversity in your workplace:
▶ Minorities are trendsetters. The benefit of reaching minorities goes beyond gaining market share. It is also a way to make a bigger impact in the general market.
According to the Market Research Blog, African-American males have been long regarded as trendsetters in the consumer retail sector. Like African-American males, other minorities lead many trends that resonate across several different types of audiences.
The key is leveraging these insights to assemble a team that has the knowledge and cultural sensitivity to create compelling, multicultural campaigns that respect all audiences.
▶ Better crisis management. It is crucial to have a multicultural perspective to weigh during a crisis, especially on issues wrought with racial tensions.
Multicultural PR teams have the ability to impact messages and the way stories are framed for public consumption. By being truly multicultural, these teams possess a perspective that non-diverse teams lack.
To gain these insights is a function of having a more diverse workplace, of course.
Following are three steps toward that goal:
▶ Secure visibility. Well-seasoned multicultural professionals are often members and supporters of multicultural industry and professional organizations, such as the National Black Public Relations Society, and Hispanic Public Relations Association.
Establishing working relationships with these organizations that go beyond sponsorships is an effective way to gain visibility. You can express your interest of engaging with a multicultural industry organization by serving as a resource.
For instance, demonstrating how your ethnic stakeholders relate to your organization is a great way to start a dialogue.
Large brands conduct various studies focusing on how ethnic groups interact with them, and share the findings at prominent conferences for ethnic professionals and newsmakers like Hispanicize or ColorComm.
▶ Gain credibility. As you gain visibility, multicultural professionals will look closely at your company and evaluate if it's truly committed to forming a diverse work environment.
A key diversity indicator is the amount of multicultural professionals in leadership roles, so shining the spotlight on high-ranking minority executives is a must-do.
You can rely on publications that cover diversity in business, such as Hispanic Business and Black Enterprise, as media vehicles to promote your multicultural talent.
The articles can focus on the importance of your executive's role, the value he or she bring to the company and how the executive's background and perspective are assets to the organization.
▶ Provide resources. A company that values diversity provides resources for their employees to grow, such as Employee Resource Groups (ERG). ERGs are voluntary, employee-led groups that serve as a resource for members and organizations by fostering a diverse, inclusive workplace.
Not only are ERGs attractive to potential employees, but they also keep current employees motivated by providing a sense of belonging.
From a PR standpoint, you can leverage ERGs by developing programs that have a positive benefit on the community.
Incorporating a multicultural lens can lead to diversity of thought and help PR/communications teams yield fresh ideas and business-driven results for their clients. It's about time our industry catches up with the rest of the world. PRN
CONTACT:
Christina Steed is senior VP at Flowers Communications Group. She can be reached at csteed@flowerscomm.com. Follow her on Twitter, @ccsteed.
This article originally appeared in the September 8, 2014 issue of PR News. Read more subscriber-only content by becoming a PR News subscriber today.