More and more business leaders are coming to terms with the fact that—in the age of multi-channel, social communication—they require public relations professionals to help them better understand important information and trends created by open digital conversation. These same leaders also are seeking measurable benchmarks for how their business is doing in this larger public conversation.
In this new environment where one-way, command-and-control-style communication is a relic, competitor-focused content analysis and measurement are not just for media relations anymore. Over time, and in isolated competitive instances, a structured competitive content analysis and measurement program can assist your leadership in their executive decision-making and help prove PR's true value to the business.
It can also provide the hard data necessary for you and your team to formulate and target its messages to your most important stakeholders—including customers, employees, advocates, regulators, the media and shareholders.
Think of competitor-focused content analysis and measurement as a process similar to how an NFL team prepares for a big Sunday game by first watching game film on the competition. By observing and measuring what the competition says and does in other situations, and then capturing what outside commentators view as the competition's strengths and weaknesses, you can better prepare your team to succeed, no matter the situation or competition.
Sun Tsu put it more bluntly: "It is said that if you know your enemies and know yourself, you will not be imperiled in a hundred battles; if you do not know your enemies, but do know yourself, you will win one and lose one; if you do not know your enemies nor yourself, you will be imperiled in every single battle."
Tracking your competition through multiple channels—including media websites, broadcast channels and social channels such as Twitter, Facebook, LinkedIn and YouTube —may seem like quite a daunting task.
LOSE 'SPRAY AND PRAY'
One of the first things you must not do is attempt to track and measure everything and everyone through every channel. While some vendors may encourage this, professional experience on both the corporate and agency side confirms that a "spray and pray" approach simply does not work. You will drown in information.
When it comes to tracking and measuring your organization against its competitors, less is more. Your energy is much better spent narrowing down what competitors and categories your business considers most important.
This will allow your organization to develop a manageable baseline to measure your business against and set key performance indicators (KPIs) that will matter in the C-suite.
KPIs are now common measurement tools in business. Simply put, a KPI is a performance measurement tool that allows an organization to evaluate its success or the success of a particular activity in which it is engaged (see sidebar). Limit your competitors list to no more than five businesses plus your organization.
INFLUENCERS INDEX
A next step is to cross match your competitors against a list of key traditional, digital, broadcast and social media influencers that most frequently follow and write, tweet or broadcast about your business, primary products and industry.
If you don't already have a targeted traditional and social media list, begin by thinking about what media or other thought leaders write or broadcast about your business and industry most frequently, regardless of their sentiment.
Then think more specifically about the key influencers who are discussing your competitors, but not commenting on your business. Add them to your master list.
By measuring industry influencers who discuss your industry or competitors, you may identify where your business can increase its public share-of-voice among these influencers.
Businesses rarely have more than 50 key media influencers that matter. Create a key influencers index specific to your business or industry by focusing your list on the 25 most important influencers in traditional, digital and social channels.
Having your business' top five competitors matched against an indexed list of 25 key influencers will allow you to now measure your business' share-of-voice in the public conversation against each of the individual competitors and defined industry competition.
Doing this will enable your team to identify strengths and weaknesses, and better manage influencer relationships in a measurable way.
Further analysis will allow you to break apart the tone of the share-of-voice being obtained by each influencer, competitor and your business by labeling each mention you collect as positive, neutral or negative.
BUSINESS CHANNEL
The next logical step to build off of this strong base is to lay out what print, digital, broadcast and social channels you wish to comparatively track and measure. This will inform you on how your business and your five competitors are viewed among the key influencers you have identified.
It is important to note here that your channels and influencers are not always the same, but may overlap.
This is especially the case with a growing number of multi-channel branded journalists like Andrew Ross Sorkin, a journalist who works for The New York Times, both in print and online, in addition to serving as an anchor on CNBC. He also is active on Twitter as well as being a published book author who has sold movie rights to Hollywood.
Do not try to track and measure everything. Focus on the channels that matter to your business and industry. It may be a set of industry-focused microblogs rather than The New York Times. It may be YouTube, but not Facebook. You should not totally rely on Google and social media; many key influencers now publish to important audiences behind content pay walls. Let your influencers guide you on what channels you should track and measure them through.
Test-search the names of your list of your business' key influencers in traditional, digital, broadcast and social media channels to determine the appropriate channel mix for your ongoing collection and measurement. PRN
(This is an excerpt from PR News' Measurement Guidebook. To order a copy, please go to prnewsonline.com/pr-measurement-guidebook-vol7.)
CONTACT: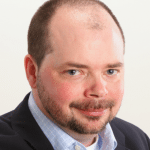 Clinton Riley is a senior partner with Lumentus. He can be reached at criley@lumentus.com.
A KPI Creation Checklist for PR
Key Performance Indicators (KPIs) are not well understood even by those inside the public relations profession. Therefore, even the most grizzled business professionals have plenty of questions. Chief among them is what makes a performance indicator "key"? Remember when setting your KPIs remember for it become "key" it must:
• Be relevant to your business.
• Be as specific as possible.
• Be measurable over many periods.
• Be aligned with the strategy of your business or campaign.
• Be aligned with your communication team objectives.
For example:
Business goal: Be the industry leader in consulting as measured against its competitors.
• Communications goal: Obtain the leading public positive/neutral share-of-voice for ABC Consulting as measured against its competitors.
• KPI: Increase positive/neutral mentions of ABC Consulting (leaders or products) by 10% above its competitor set as measured across all tracked traditional, digital and social channels on a year-over-year basis.
In the end, do not forget that the primary reason for using definable performance indicators is to enable those viewing them to better assess the strategies adopted by a business and their potential to succeed.
This article appeared in the October 14 issue of PR News. Subscribe to PR News today to receive weekly comprehensive coverage of the most fundamental PR topics from visual storytelling to crisis management to media training.