The CPG category grew 43 percent in the first quarter, compared with the same period in 2014, according to social media analytics company Shareablee. Photo- and video-sharing site Instagram was the main beneficiary, with CPG companies boosting their Instagram presence by 117 percent during the same period.
L'Oréal topped the chart, led by makeup brand NYX Cosmetics, with 11 million actions, followed by Estee Lauder's MAC Cosmetics, with 10.6 million engaged actions. "For these two brands, product images and 'regrams' of product shots from beauty bloggers dominated engagement across social channels," said Tania Yuki, CEO of Shareablee.
Across the CPG category, beverages garnered a strong showing across all social platforms, with a strategy focused on sparking inspiration, Yuki said. PepsiCo's Gatorade, for instance, uses inspirational hashtags, such as #TransformationTuesday, to encouraging consumers to share their experiences with the brand's social community.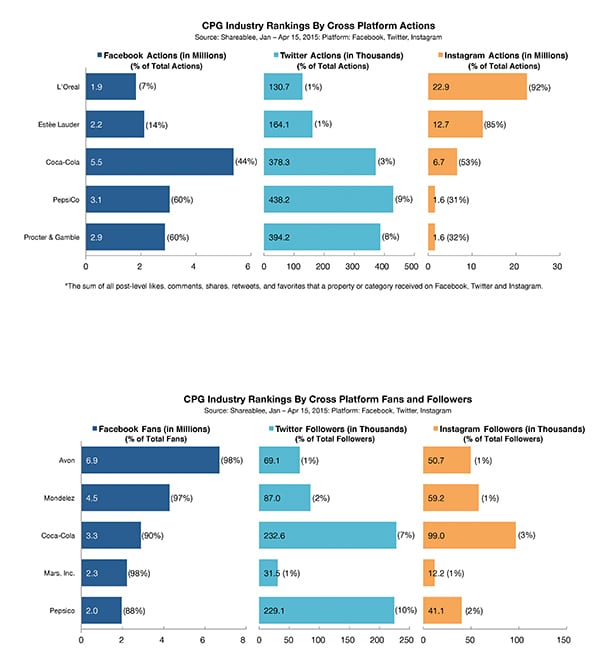 This article originally appeared in the May 4, 2015 issue of PR News. Read more subscriber-only content by becoming a PR News subscriber today.