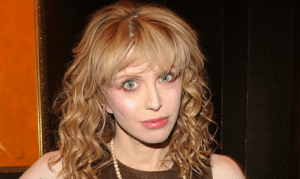 As Courtney Love took the stand in a California defamation suit yesterday, she made history as the first person to go to trial to defend herself against charges of libel on social media—an act known as "Twibel."
For PR pros, it's time to add the new word to their lexicon and, more important, social media policies.
Love, who is no stranger to courtrooms, has had history of trouble on Twitter, leading the singer's daughter to recommend that she be banned from the site in 2012. The latest episode revolves around a tweet supposedly defaming Love's former lawyer, Rhonda Holmes, whom Love hired in 2008 to settle issues stemming from a fraud case against those managing the estate of her late husband, Kurt Cobain.
In the offending tweet, Love claims that Holmes had been "bought off," a claim the lawyer—as a professional who relies her reputation—took very seriously.
The law against libel, defined as defamation by written or printed words, pictures, or in any form other than by spoken words, originated in 17th century England, and Love's trial represents its most recent update.
If Love is penalized, what one organization considers a harmless jibe against another could be construed as defamation—and punished accordingly.
Companies, specifically more starched corporations that are just getting comfortable with outlets like Twitter, might begin to shun borderline tweets, taking away from the casual, playful environment of social media. And they will have to decide who would be legally responsible for those tweets should they provoke legal action. Time to update your social media playbook.
The case is expected to go to the jury on Thursday or Friday.
What do you think the ramifications for communicators might be?
Follow Brian Greene: @bwilliamgreene