There has been more change in the PR practice in the last five years than the previous three decades. The pace is expected to accelerate in 2015, as more and more communicators take on a strategic role for their companies and clients and online media channels claim an expanding share of marketing budgets. To help you plan for 2015, we asked PR pros what they see on the road ahead.
PR News: What are the biggest PR trends and issues heading into 2015?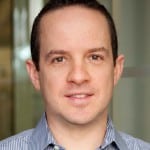 Brands are becoming publishers. Audiences are hungry for content that adds value to the topics, issues and trends that shape their personal and professional lives. They are willing to accept content from brands as long as it's not self-serving and commercial. Brands have been forced to think, act and operationalize themselves like media companies and publishers. This trend represents enormous opportunities for brands to fortify customer relationships and enhance brand reputation. It also poses multiple pitfalls and reputational risks for those who misstep.
The biggest trend may be redefining what public relations stands for in a brave new world. While we tend to think from the American perspective, the bigger world may have different needs. Earlier this year, I sat with the CEO of a global bank expanding into India, Asia and Africa. When we spoke about PR trends and issues, he could have cared less about the American perspective. His singular focus was on 'what good looks like' in public relations among best-in-class leaders competing in the new West-to-East corridor, where he now operates.
We're in a big world. We have to get out of our comfort zones and find out what good looks like from the perspective of our companies and client organizations.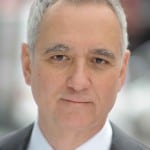 Content will always be king, but finding ways to drive awareness without talking about your own product or service will become ever more important to gain and keep audiences. Online audiences are becoming especially attuned to clickbait and paid content. This increases the importance of making your content as non-promotional as possible, while still providing the marketable value you seek.
PR News: What are C-level execs and other senior managers expecting from PR and communications programs?
Now more than ever, executives and senior managers expect seamless collaboration and program execution between public relations and marketing. Thinking there is a line of demarcation between the two is old school. Instead, integrated programs—complete with both public relations and marketing—maximize opportunities to reach key constituents, including employees, customers, shareholders and media.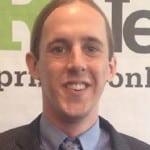 Birkhahn: Storytelling. C-level executives should view their PR teams as the brand's chief storytellers. PR is no longer consists of talking about yourself; it's about leveraging a brand's reputation, expertise and know-how to build trust with the audiences that buy and use their products and services. Storytelling is at the heart of this. PR teams must be proficient at turning the complex into the simple and the mundane into the exceptional.
Emerson: They expect their PR pros to be seasoned business professionals first, communicators second. They expect them to come to the table with business solutions, including ways to measure and evaluate the results they generate. They expect them to understand the forces that are influencing the arc of the corporate brand, or that could cripple or impair their organization.
PR News: With a growing number of companies breaking down internal silos, how can PR enhance integrated communications?
Emerson: I think we have to resist the notion of jumping straight to tactics. In truth, a fundamental shift is underway in many organizations, with the public relations function reporting into marketing, where the integrated approach truly matters. Some PR leaders fear it because of a presumed loss of authority and control. In fact, marketers think more holistically about the corporate brand and will benefit from our understanding of the changing importance of social and digital media.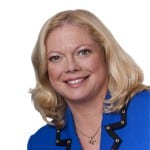 Zakes: PR managers can be effective mediators or negotiators for helping to create buy-in from a variety of stakeholders. Our requisite communication skills can help provide clarity to complex or tense situations, bringing departments together and getting teams excited about supporting a new project.
PR News: As social channels start to mature, what are the biggest PR challenges in monetizing social platforms?
Birkhahn: The competition in the content space is shifting, and the PR world must figure out its role because the demand is only going to increase. But for any agency, the ability to create large volumes of engaging content is where the monetization opportunity lies.
DePeau: At the corporate level, we are not looking to monetize social networks. We are tapping them for brand building and engagement. In our view, the opportunity to monetize social media sits with distribution channels that have a more direct connection to customers.
PR News: What are the trend lines for social media monitoring heading into 2015?
While social media listening and automated sentiment analysis will continue to improve, clients increasingly are aware that there is a hard stop to just how accurate automated tools can be. For well-defined projects—where unambiguous keyword definitions can be set in advance with great very detail—automated tools can perform pretty well. But savvy clients realize that human validation on a filtered sample sets will remain a critical part of the equation for large data sets.
PR News: What are the stumbling blocks to effective PR measurement and what are the remedies for next year?
DePeau: The biggest stumbling block is being able to successfully measure a holistic PR or communication strategy. In other words, not just assigning value to being in a positive, front-page story, but also taking into account the value of getting out of or mitigating the influence of a negative story on the same page. That's the Holy Grail.
Emerson: We may be a generation away from the time when new PR measurement standards are widely embraced. Historic obstacles—budgeting the cost of research up front, battling over who owns it, failing to adopt a new mindset and not aligning with business objectives—will continue to detract from our effectiveness in using PR measurement.
Jeffrey: The main stumbling block to effective PR measurement remains the lack of analytics training for PR professionals. Many industry organizations have made enormous efforts to address this with conferences, courses, frameworks and books.
CONTACT:
Ted Birkhahn, tedb@peppercomm.com; Keith Burton, kburton.internal@gmail.com; Jamie DePeau, jamie.depeau@lfg.com; Angela Jeffrey, angela.jeffrey@salienceinsight.com; Albe Zakes, albe.zakes@terracycle.com.
This article originally appeared in the December 8, 2014 issue of PR News. Read more subscriber-only content by becoming a PR News subscriber today.