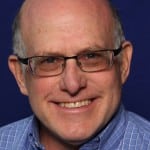 The communicator's landscape is more complicated than it has ever been because of dramatic changes in technology and media consumption. Before digital PR, communication organizations could more easily be decoded. Larger companies generally featured a mix of internal and external communicators led by corporate communication with a smattering of channel, business unit and/or product PR.
There were certainly variations based on the size of a public or private company, vertical industry and an organization's tradition or culture related to communication.
In larger companies, at the top of the organizational chart was corporate communication, followed by professionals in business/product lines, field, channel/partners, analyst relations and HR/employee communication.
Pre-Web, the marketing and communication vehicles were largely defined by media relations, advertising, print and events.
But in a digital age, the rules have changed for communicators. Here are a few tips on how to navigate the new terrain:
▶ Digital dictates collaboration. Content marketing, social media marketing, website writing and production, search engine marketing, email and/or analytics are among the skills needed in most departments.
The digital transformation forces communicators to collaborate and share their talents because while methods of influencing prospects, clients, media and partners have increased substantially, staffing and budgets have not kept pace.
▶ Go beyond your borders. It is critical for your growth and prominence in an organization to circulate outside your immediate group, as your expertise may be very much appreciated by your peers and executives in business units and product lines.
In the digital world, audiences—and the ways to reach them—do not fit neatly in organizational boundaries. What has not changed is the need for good writing and storytelling mapped to communication and business goals.
▶ Channel communication. A separate specialty is channel or partner communication. This sell-through relationship requires special attention related to commanding partners' attention and incentivize them to sell your company's goods or services and not a competitor's.
The latest information on products, services and pricing (along with promotions) fuels this indirect channel. PR can also play an important role in announcing expanded partnerships and producing customer stories for the vendor and partner.
▶ The science behind communication. An issue rippling through most communication groups is data analytics. Digital technologies provide the foundation for unprecedented tools to measure and adjust marketing communication programs in real time.
News clips have been greatly augmented by sophisticated Web-based monitoring and sentiment analysis of news, information and social conversations.
However, the data is only as good as the insights gained by communicators once the data is analyzed to aid in both reactive (problems or threats identified) and proactive communication (trends or issues to weigh in on and position a company as a thought leader).
▶ Harness your brand ambassadors. External communicators, especially those responsible for social media, seek brand ambassadors to help convert prospects into customers. Still, some of your company's best brand ambassadors get overlooked: its workers. Informed, engaged and motivated employees are a powerful force for a company and its products and services.
▶ Looks can be deceiving. From the outside, the communicators' house looks a lot like it has for many years: corporate, PR, business unit, product/service, field, channel and/or internal communication. But, the interior is dramatically different.
Digital channels, technology tools and data are redefining what is expected of communicators, regardless of organizational charts.
Multi-discipline capabilities and relationships that transcend departmental lines are necessary in such a dynamic environment.
With a diversified skill set and a learning mindset, a communicator is in position to be recognized as both a talented professional and a key contributor to business growth. PRN
CONTACT:
Howard Sholkin is partner of Sholkin Consulting. He can be reached at howard@sholkinconsulting.com.
---
This article originally appeared in the May 19, 2014 issue of PR News. Read more subscriber-only content by becoming a PR News subscriber today.