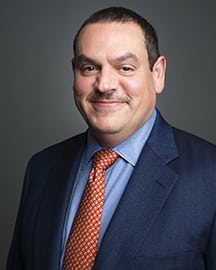 Despite the constant flux in marketing and communications, some if not many of the changes that are being bandied about in the marketplace often take on a Groundhog-Day quality. Just like a Swiss watch, surveys are periodically rolled out showing how PR and marketing execs are having a devilish time getting their hands around Big Data or monetizing social media, for example. Another issue that often rears its ugly head: the inherent friction between sales and marketing executives and how such a syndrome can have a deleterious effect on the top and bottom lines (not to mention brand reputation). The difficulties that sales and marketing execs have working together should not be underestimated by PR execs because many of the challenges that communicators now face revolve around getting a better grasp of marketing techniques and, subsequently, generating legitimate sales. And if a recent survey on sales and marketing execs is any indication, PR pros have their work cut out for them.
"A Reinvention of B2B Marketing: The Impact of Partnership on Enterprise Growth," which was released earlier this month, was conducted by strategic marketing and creative agency Sparks Grove, along with its research partner, Econsultancy. It took the pulse of 448 senior-level managers working in companies with at least $250 million in annual revenue.
Akin to many of its predecessors, the study found a major disconnect between what companies say they are doing when it comes to reinventing marketing, and the reality.
The study defined "False Partnership" companies, which have some degree of alliance between marketing and sales, but marketing generally has a minor role in lead generation strategy and limited to no control over customer experience and product development, and "True Partnership" companies, which enable marketing to have a significant role in lead generation, have a shared revenue responsibility with sales and possess a significant role in managing the customer experience and product or service development.
PR AS THE CONDUIT
According to the survey, true partnership companies are 40% more likely to be growing quickly compared with their false partnership peers and more than 60% of true partnreships own the customer experience, compared with only 25% of false partnerships.
So what role can PR execs play to enhance the relationship between sales and marketing executives?
"PR can act as a natural bridge to improve some of the traditional challenges between sales and marketing," said Rob Sherrell, VP at Sparks Grove. "PR can convince marketing that it needs to embrace sales and help sales execs do their job more effectively through sales tools and sales collaboration."
FORGING CONSENSUS
Stefan Tornquist, VP of research, U.S., of Econsultancy, stressed that because B2B buyers now increasingly rely on the Web to research products and services (as opposed to relying on sales reps) before they pull the trigger, PR pros can have a much bigger influence on the sales-and-marketing compendium.
"In an era of 'pull,' not 'push,' that's where PR and marketing play," he said, referring to PR execs' ability to distribute content to the right prospects at the right time.
However, PR executives have to demonstrate to the C-suite that they can delve into the business objectives that encompass both the sales and marketing disciplines.
"You have to find a way to forge consensus and break down individual agendas," said Steve Halsey, principal and managing director of Gibbs & Soell Business Communications. "Take the conversation out of PR and make it about the business. If all we talk about is communications we're not demonstrating that we understand and share in the pain."
Gibbs & Soell's I Power process, for example, is a proprietary tool that takes a cross-organizational view of communications strategies. Applications may include product, market, brand, business unit and corporate positioning. "We align all the disciplines to make a meaningful impact on the business," Halsey said.
He added that it's crucial that PR pros every now and again accompany sales execs on sales calls to get a better sense of what sales reps have to deal with on a daily basis.
"Too many PR people hide behind the search bar," Halsey said. "They have to get out into the field, in season, and learn how to harvest."
SALES LIFT
Indeed, as communicators become ensconced in strategic marketing it should be easier for them to expand their influence to better support sales and marketing objectives, said Rich Teplitsky, senior director of PR and social media at BroadSoft, which provides software for telecom companies.
"We're looking at traffic and conversion rates, influencers and all the other metrics that have a flow to sales," he said. "Sales is starting to wake up to the fact that [PR] can have a big impact on demand and lead generation beyond just media relations." PRN
CONTACT:
Steve Halsey, shalsey@gibbs-soell.com; Rob Sherrell, rob.sherrell@sparksgrove.com; Rich Teplitsky, rteplitsky@broadsoft.com; Stefan Tornquist, stefan.tornquist@econsultancy.com.
3 Tips On How Communicators Can Align with Sales and Marketing
▶ Gain a deep understanding of buyers. Do what it takes to understand the buyer(s) completely. Who exactly makes the buying decision(s)? Who has input? Who recommends? Who makes the final choice? If it's a committee decision, how do buyers' needs differ?
• Study all buyer research. Seek marketing and communications insights.
• Interview buyers personally. Ask: What were they seeking when they looked at options, when they made the buying decision? (Bonus: Turn interviews into articles, blogs and videos.)
• Survey customers. Ask three to five questions that help formulate strategy and make decisions. (Bonus: Turn survey results into a news release.)
• Spend time with salespeople and customers. Learn the best sales pitches.
A deep understanding of buyers wins you a seat at the table with sales and marketing. And it lets you align messaging precisely with buyers' needs.
▶ Understand the buying process and how PR fits in. Create content with insights that move the buyer through the typical buying process. Help buyers as they:
• Recognize needs. Do they have a problem? Is it serious? Do they need to change?
• Evaluate options. Help buyers learn the right questions. Should they compare options based on price, service, performance or other considerations?
• Resolve concerns. Do they trust the sellers? What risks do they see? What role does internal politics play?
▶ Accept a revenue target. I'll never forget the CEO who asked me, "If I add this position to your staff, exactly how much revenue will we generate?" I took a risk, and committed on the spot to $1 million in revenue the first year. Then I hired the manager to establish our demand generation program. Building on a robust content marketing program, he generated inquiries, qualified leads, moved leads to sales and tracked results. Within two years we achieved $5 million in revenue, well above the original target. Nothing helps you understand sales and marketing better than a revenue target of your own.
George Stenitzer is VP of marketing and corporate communications for Tellabs. He can be reached at george.stenitzer@tellabs.com.
 This article originally appeared in the November 25 issue of PR News. Subscribe to PR News today to receive weekly comprehensive coverage of the most fundamental PR topics from visual storytelling to crisis management to media training.