Jay Hamilton, head of global digital and social media communications for Marriott International, was meeting with then president-CEO Bill Marriott in December 2011 to discuss Marriott's latest blog post. "He calls me upstairs and starts reading his blog, which says that this might be a good time to step down" as CEO, Hamilton said. "I was a little caught off guard. We were beginning to prepare for a transition but hadn't gotten into any deep conversations."
But Bill Marriott, using his blog that Hamilton helped design, wanted to keep the announcement—and the executive transition—simple.
Marriott's corporate communications team decided to give an exclusive interview to a top business reporter at The Washington Post, which is considered Marriott's "hometown" outlet. (The company is headquartered in Bethesda, Md.)
After the Post ran a front-page story regarding Marriott, the company's communication team then reached out to CNBC and other major media to arrange for interviews with Marriott and his successor, Arne Sorenson, who officially took charge as president-CEO in March 2012. The transition was devoid of drama, sans any hiccups, which is all a PR manager can hope for when there's change at the top.
"Sometimes a very lean plan is the best plan," Hamilton said. "There's no need for a good PR team to spend hundreds of thousands of dollars on a PR agency [to assist with a corporate transition] when the main media outlets want to hear about the change directly from the company." He added: "The most important thing for a CEO is to have a successor ready. PR needs to assure the markets and investors that this new person is up to the job."
KEY QUESTIONS
Two recent executive changes raise some interesting questions about the role that PR execs and communicators can play during a corporate succession.
In a relatively benign transition, Satya Nadella in February took charge as Microsoft Corp. CEO. He has spent the last two months putting his imprimatur on the software giant.
On the opposite end of the spectrum, Mozilla CEO Brendan Eich resigned earlier this month (after just 11 days in the post) following reports that he donated money to an anti-gay marriage cause, and subsequently lost the confidence of rank-and-file employees.
However, whether it's a smooth transition or one fraught with controversy, PR pros will likely face the same issues: How do we communicate stability and mitigate any uncertainty among employees, stakeholders and investors? What's the most effective way of announcing the change to the media? How can we prevent any potential blowback from the markets?
"You can't fix the roof when it's pouring," said Jamie DePeau CMO at Lincoln Financial Group, adding that PR pros need to be vigilant in making sure succession communications plans are updated and consider every possible succession scenario. "You have to think through the approaches and the channels that you will use to engage leadership and employees," DePeau said.
She added that in helping to manage changes at the senior level, PR pros have to ensure a consistent message throughout the company, and that's no easy feat when a brand has dozens of units and thousands of employees.
AVOIDING LIMBO
"Oftentimes, consistency is where you can get tripped up," she said. "Depending on the type of organization, you're going to use all sorts of employee channels, from emails to blogs, and provide a communications kit to top managers to help explain the changes. All employees have similar questions."
CONSISTENT MESSAGING
During the transition process PR pros should also create strategic messaging for the incoming C-level executive. "The CEO coming in as just as important as the exiting one," DePeau said. "Any limbo in the transition is the biggest issue. You have to communicate the change on who's coming in, set the tone for the future and talk about growth opportunities and a vision for the direction of the company."
Still, even the smoothest of corporate successions can experience a few bumps along the way. By ensuring the bumps don't turn into roadblocks, PR pros can enhance their value in the eyes of senior managers. Ditto for cultivating possible successors who would be a good fit.
"Why show up only as a PR person?" said Dave Senay, president-CEO of FleishmanHillard, whose clients include P&G and Barnes & Noble. "You have to show up with ideas and leadership qualities irrespective of your title."
He added: "Lots of people get hung up on the planning, but what if you can lay out the kinds of qualities a new CEO needs to succeed at the company in the future, identify those individuals, and help the current CEO develop those individuals? And these things develop years in advance."
Succession: The Good, The Bad and The Ugly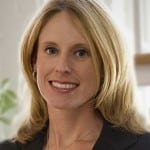 In the current climate, succession management is front and center. And, fortunately for senior PR managers, having a chief communications officer or senior PR execs as the reputation gatekeeper on senior management teams has become a more common practice throughout corporate America. This function is particularly critical during the departure (or ouster) of C-level executives. A significant number of organizations do not have any succession plan in place for executives, including the CEO, and going a long time sans a replacement or fumbling the communication during a transition can have adverse effects on both the top and bottom lines. Here's a look at the good, the bad and the ugly of C-level succession:
• The Good. Treat human capital as a fundamental element of success within the company on a day-to-day basis. Don't make succession planning a closed process. People take ownership of things they help shape. Involve your employees by grooming leaders early and having a strategic plan to introduce new leaders quickly.
• The Bad. Companies now communicate with employees, stakeholders and the media in significantly different ways and through channels that didn't exist a few years ago. Unfortunately, this is where the need for speed comes into play—but with the right message. Waiting too long to address the succession status could cause questions and untruths to circulate, leading to decreased transparency and trust during a transition. So, act quickly and use the motto "Who else needs to know?"
• The Ugly. Don't let the media break news to key stakeholders and employees. Let news about any C-level changes—good or bad—come from the company first. If employees find out about the move through the media, the situation puts the company in a defensive crouch.
This sidebar was written by Natalie Best, executive VP and director of client services at French/West/Vaughan. She can be reached at nbest@fwv-us.com.
CONTACT:
Jamie DePeau, jamie.depeau@lfg.com; Jay Hamilton, jay.hamilton@marriott.com; Dave Senay, dave.senay@fleishman.com.
---
This article originally appeared in the April 21, 2014 issue of PR News. Read more subscriber-only content by becoming a PR News subscriber today.