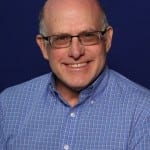 The art of networking is just as important inside a company as outside of it. You may think if you do a good job in your workgroup that you will be successful and your career will blossom. That is not necessarily true for a bevy of reasons, as I learned working in PR and marketing roles at several companies.
▶ My first networking lesson. When I began my technology vendor career in marketing communication at Computervision, electronic communication (email, Web, and social) and the visibility it generates did not exist.
I worked in a corporate communication department and my visibility across the company was quite limited.
However, my career took a major turn when the manager of trade shows and promotion saw that I was interested in those programs. I was eager to learn more about the sales side of the business, which led to an offer to join the trade show and promotion group.
This new job significantly broadened my experience beyond corporate communication, putting me in a much better position for my next opportunity outside of Computervision. It was accidental internal networking that I never forgot.
▶ Attach yourself to the mothership. My next stop on the tech highway outside of Boston led me to a subsidiary of Bell Atlantic. Technology Concepts Inc. (TCI) had less than 100 people in one building. It was ready-made for networking. The company's executives, marketing, sales and engineering were just down the hall.
I regularly checked in with finance as I built a budget and implemented programs, making my colleagues an informed part of how I expected to impact revenue. Working collaboratively with my sales, service and technical colleagues was the easy part.
I identified and developed relationships with corporate communication peers at headquarters outside Washington, D.C. While I could not convince corporate to include the Bell symbol on business cards with the TCI name, we did agree to include the tagline line: a Bell Atlantic Company.
What I focused on was making sure the Bell Atlantic connection was prominent in news announcements and marketing programs, with timely corporate review. Equally important was corporate help with major TCI announcements. With these relationships, I was invited, along with colleagues, to Bell Atlantic meetings with senior executives, some of whom had oversight responsibility for TCI. All of this helped burnish TCI's internal and external reputation with a large, traditional firm.
▶ Cross-border networking. Getronics, the successor to Wang, presented an international challenge. Getronics, a Dutch-based company, had acquired Wang just before I arrived. Getronics was an established brand in parts of Europe but was unknown in the U.S.
I soon realized that corporate in Amsterdam was as interested in raising Getronics' profile in the U.S. as I was in taking advantage of corporate resources. Within a few months, a relationship developed that led to close cooperation in marketing and PR.
At home, I was responsible for both internal and external communication, so regular interaction with top sales and marketing executives, as well as HR execs, was a weekly activity.
On the client side, I had some of the best relationships with Getronics sales colleagues. At this technology services company, clients were its products. Several sales pros recognized the importance of showcasing their customers in case studies, announcements and speaking engagements.
On the services side, my colleagues ran impressive support centers in Massachusetts and Texas, which provided story lines for internal and external audiences.
▶ Strength in numbers. In all cases, I found the sum of the parts (departments, business units and colleagues) was much greater than individual pieces:
• Drive your success without being constrained by boundaries.
• Develop connective tissue across functions and organizations.
• Share success to stimulate more cooperation.
• Do not be discouraged by the uninterested.
These principles have served several companies and me very well and helped build out my capabilities and network for career advancement. PRN
CONTACT:
Howard Sholkin is a partner at Sholkin Consulting. He can be reached at howard@sholkinconsulting.com.
This article originally appeared in the August 4, 2014 issue of PR News. Read more subscriber-only content by becoming a PR News subscriber today.