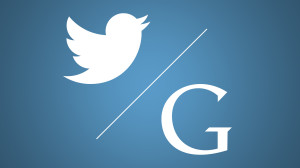 In a few months, non-Twitter users are going to be seeing plenty of tweets through their interactions with Google search. As Bloomberg reported this week, Twitter and Google have made a deal "giving the Web company access to Twitter's firehose, the stream of data generated by the microblogging service's 284 million users."
Twitter CEO Dick Costolo confirmed the deal in a Feb. 5 fourth-quarter earnings call, according to TechCrunch and other outlets.
Tweets had shown up in Google searches up until 2011, when a prior deal between Google and Twitter lapsed. Twitter has struggled to keep investors happy with its user growth and ad revenue numbers, and a renewal of this partnership is likely to boost both areas.
For brand communicators, the renewal of the arrangement lessens the ephemeral nature of tweeting and opens up an exponentially larger stage for tweets. It also means the hazards of ill-considered, brand-damaging tweets from company insiders will be greater. Likewise, negative tweets about brands and celebrities will also be amplified.
In perhaps this one case, NBC Nightly News anchor Brian Williams should consider himself lucky. Months from now, when the #BrianWilliamsMisremembers tweets start showing up in Google searches, the world will have moved on to other celebrity foibles.
Join PR News at its Google Conference for Communicators on Feb. 11 in San Francisco.
Follow Steve Goldstein on Twitter: @SGoldsteinAI