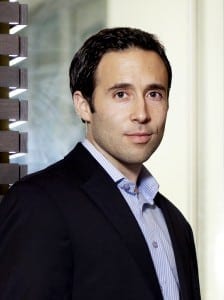 The City of Brotherly Love will be the backdrop for The Public Relations Society of America's (PRSA) annual meeting, which officially kicks off this weekend. During the conference Joe Cohen, senior VP of MWW, will take charge as National Chair-Elect, PRSA, for 2013-2014. He spoke with PR News about what's on his agenda.
PR News: What are the most important messages that you want to convey to PR pros and communicators during the PRSA's annual conference?
Joe Cohen: A key theme at this year's conference is leadership and our message will center on seizing upon the opportunity for PR to serve as a lead strategic discipline. Organizational reputation has never been harder to build or to protect and we continue to see that the reputation of once venerable brands can be tarnished in an instant.
The impact of these changes on our profession has been significant. Much has been said about how PR is uniquely suited to lead in a media environment that is a two-way dialogue and where communication between an organization and its stakeholders is played out in full view of the general public.
For years, many in our profession spoke of getting a seat at the table. Now, it's no longer good enough to just be at the table, it's about being a leader in driving the strategic decision-making process. While some are already there, as a profession there remains a great deal of work to be done.
PR News: As chairman of the PRSA for 2013-2014, what are your top priorities to enhanced the visibility and influence of the PR industry?
Cohen: In 2014, PRSA will significantly build upon its advocacy efforts to underscore the role of PR as a lead discipline and as a driver in achieving strategic goals and organizational excellence. This will include a heightened focus on marketing by the PRSA and the PR discipline itself while demonstrating the need, value and impact of strategic communications. This is a key priority within our 2014-2016 strategic plan, which will be unveiled at Conference.
PR News: In light of all the ongoing change in marketing communications, how do PR managers and directors convince the C-suite that PR is a value and not a cost?
Cohen: It all comes down to showing tangible and quantifiable results, and social media has helped improve our ability to do so. While measurement challenges continue to exist, the tools and technology available to us are rapidly improving and smart professionals are deepening their understanding of data and analytics.
Communications professionals should be "analytics obsessed," or adept at reading, understanding and articulating data and leveraging these findings to inform and optimize their approach, enabling them to deliver the best work product possible.  When done right, PR can be presented as a value versus a cost, particularly when compared to other disciplines.
Joe Cohen is senior VP of MWW. He can be reached at JCohen@mww.com. Follow him on Twitter, @jcohenPR.
Follow Matthew Schwartz: @mpsjourno1