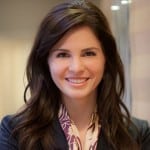 "Brands need to think and act like publishers if they want to compete for attention, awareness and customers."
Sound familiar?
Like "content is king," the pronouncement above gets repeated ad nauseum. What's less common is a real-world example of a brand doing both—actually thinking and acting like a publisher. And there may be no more notable example of a brand embodying this concept than Coca-Cola, which in November 2012 relaunched its corporate website as an online magazine called Coca-Cola Journey.
Before the relaunch, Coca-Cola's site offered standard corporate communications. With Coca-Cola Journey, the emphasis is on storytelling: lifestyle articles, human interest profiles, business and management advice, travel tips, career insight and blog posts. Some of this content actually includes direct references to the Coca-Cola Company and its products. Imagine that.
Leading content development for Coca-Cola Journey is Ashley Callahan, manager of digital and social media communications for the Coca-Cola Company. In the following Q&A, Callahan, who will be leading a session on storytelling for digital platforms at PR News' Aug. 5 Writing Boot Camp in San Francisco, notes that internally, her company prizes storytelling skills, deeming them essential to building audiences in the crowded digital landscape.
PR News: Based on your experience managing content for Coca-Cola Journey, what advice do you have for other PR professionals who hope to lead the content strategy for their brand?
Ashley Callahan: Coca-Cola Journey wouldn't have been possible without the dedication of our entire team. If you are going to lead content strategy for a publishing site, you have to assemble an ambitious team that has the skill set to consistently develop and deliver content on deadline. My second takeaway is to make sure your site is SEO optimized from the get-go. You need to have a system in place to evaluate and rate articles so that you are empowered to make data- and metrics-based decisions. Data drives our content strategy, making it possible for Coca-Cola Journey to continuously deliver the stories and articles our readers expect to see.
PR News: Are writing and editing skills more valued now because of brands' forays into producing content?
Callahan: Coca-Cola has always valued strong writing and editing skills within its workforce. What's changed is the large value placed on the specific skill of storytelling. Many people on my team have journalism training or experience that lends itself well to developing stories that resonate with our consumers, stakeholders and job seekers.
PR News: What makes a story qualify as a good fit for Coca-Cola Journey?
Callahan: We seek out compelling stories to delight and engage our readers so that they enjoy the time they spend with us. With a rich 127 years of history, many of our stories first relate to our company, business and brands; because we also publish stories that do not share direct ties to the Coca-Cola Company, we look for pieces that inspire, educate and provoke action and are smart, fearless and fun in their approach. Our hope is that Coca-Cola Journey will be a place where people share their curiosity about the world, engage in stimulating debate and find out what's at the core of Coke—our quality brands, our business, our people and our ever-expanding commitment to social good.
Register to attend PR News' Writing Boot Camp and get more storytelling and content strategy tips from Coca-Cola's Ashley Callahan.
Follow Steve Goldstein: @SGoldsteinAI