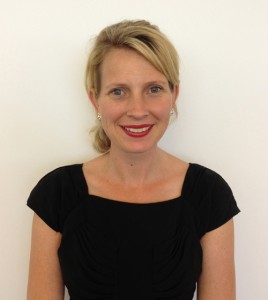 Senior Vice President – Creative & Content Strategist
@ChristineBridg2
Christine Bridger is senior vice president – creative & content strategist at Current, and is spearheading the continued growth of the agency's digital and creative capabilities. Recognized as a consummate collaborator and strong leader, her 13-year career has focused on creating digital brand experiences that connect with consumers, change behavior and drive results.
Most recently at Critical Mass, where she was vice president – creative overseeing a team of 50, Christine has worked with some of the world's top brands including AT&T, Best Buy, JCPenney, Kraft, Nestle, Procter & Gamble and 20th Century Fox. Her specialties include digital brand identity, user experience, content strategy, social media, online advertising, mobile and ecommerce. Prior to joining Critical Mass, she served in a variety of creative director and design roles at Digitas, Manifest Digital and Razorfish.
Christine is passionate about digital marketing and mentoring future leaders—aligning students to agency job opportunities, judging student campaign competitions for The Chicago Portfolio School and speaking at many design conferences. Her creativity also extends beyond the "keyboard." Several years ago she launched a successful woman's fashion label named Doris Ruth that was carried in high-end boutiques, featured in magazines such as Elle, US Weekly, WWD, Vogue and People and worn by a slew of celebrities.