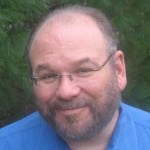 Communications, the marketplace, and the businesses we serve have grown not only more complex, but radically different from what they were even a few years ago. From content marketing, to mobile, to the impact of Big Data, senior PR pros are now dealing with a vastly changed communications landscape. With that in mind, here are five skills senior PR managers should develop, strengthen and employ in order to succeed in a digital age.
1. Be able to see, understand, and employ the new services most wanted by today's clients—and tomorrow's. The day I wrote this article's first draft, Edelman won the Grand Prix at Cannes for its work with Chipotle. This is noteworthy because this was the first time that a PR agency had won this prestigious honor.
Do you think this would have happened if Edelman executives hadn't taken out their crystal ball, done the research, contemplated where this business was going, and invested in the services that tomorrow's clients would need?
Don't think just large agencies must do this. Your corporate communications department or medium-sized agency needs to do the scale-appropriate version of Edelman's exercise in order to determine the services your internal and external clients and prospects will want. If you don't provide them, someone else will.
2. Be ready to defend your turf. As PR agencies move towards a more integrated model, they're offering advertising, digital, promotions and related services. Conversely, agencies from said disciplines will be targeting your clients to offer them PR and communications. Are you willing to defend your turf, and budgets?
If so, you must be able to articulate that PR professionals—with our ability to listen, share, and drive influence—are best suited to manage integrated communications efforts.
This isn't just an agency issue. Various departments within the corporate sector are debating the roles and reporting structures of the communications, marketing, social and advertising disciplines—not to mention the budgets.
While the company's decision about "who owns what" may be above your pay grade, are you ready to take a stand regarding the role you and your team should play, and the value you bring, in an integrated world?
Here's an example of how a major corporation is managing these changes. Starting in early 2013 Torod Neptune, VP and head of corporate communications at Verizon Wireless, restructured the department to be more reflective of and responsive to changes in communications. Neptune dismantled silos, and turned the department into a branded newsroom. Communications professionals, who formerly headed silos, are now responsible for planning and developing multichannel, multidisciplinary strategies reflecting a 360-degree view.
Communications plans include traditional media channels, internal and external communications, social media and digital, as well as financial, network and mobile communications.
3. Pay more than lip service to digital and social. To lead in these areas, you must go beyond a cursory understanding of them. You needn't be waist deep, but must bring something between working knowledge and fluency.
Take Chris Atkins, managing director, U.S. public relations and internal communications, at PriceWaterhouseCoopers. He said that to effectively lead a global department that drives social media, he needed to "jump into the pool." Atkins started the Random PR Thoughts blog, and shares valuable insights on Twitter via @ChrisAtkinsPR.
4. Recruit new kinds of staffers. Depending on how thoroughly you're integrating, you need to have a different kind of team, with far more diverse backgrounds than you had previously.
Taylor, which calls itself a brand counselor and strategic public relations partner, has titles that, for the most part, didn't exist at PR agencies just a few years ago: senior level digital strategist, and brand planning, creative, and production director.
i.d.e.a., an integrated agency formed by the merger of PR/communications agency Bailey Gardner and Fishtank Brand Advertising, has a chief influence officer, brand management and creative experience senior VPs, as well as consumer behavior, digital experience, and social strategy directors.
Do you have staffers with these titles and functions? Should you? How about two years from now? All this requires recruiting in different circles, and using your staff to find new employees.
5. Shift from complaining about millennials to leading them. Millennials are the largest and fastest growing demographic group in the workplace. They're not going anywhere, except to your competition if you don't learn how to understand, lead, motivate and manage them.
This is especially true for your managers and lieutenants, particularly if they're GenXers. Many members of this demographic group find managing millennials particularly challenging. Make sure you've armed them with the knowledge to do so effectively.
You'll be up to 2014's leadership challenges if you employ these five skills and combine them with must-have leadership approaches: Articulate the organization's values. Share your vision. Build mutual trust. Listen. Take blame, share praise. Know that you serve your teams, not the other way around. Articulate the goals, let the team determine how to achieve them and get out of the way.
SIDEBAR: PR Tips for Better Retention
Recruiting new kinds of staffers for the changed communications landscape is one thing. Retaining them, most of whom are millennials, is another. Here are four tips to help you improve your retention efforts.
1. And we'll have fun, fun, fun. For any number of reasons, millennial employees want to have fun on the job. Actually, they insist on it. So make sure you have a number of regular fun team-building events. (And we're not just talking annually, but monthly, at least.) Not sure what they'd consider fun? No worries: put them in charge of it. Just make sure you attend. And when you do, really let yourself go. You may be surprised what a great time you have. More important, team members will feel a greater connection to you.
2. It takes a village. A sense of community is a strong driver for millennials, who are attracted to organizations that allow, or better yet, encourage them to contribute to the greater good. So create an ongoing do-good project in which your team members can actively participate.
3. Teach me to fish. Millennials expect you to train them, to both enhance their skills, and to accelerate their growth along the career path. The less-than-great news is that this doesn't necessarily mean they'll stay for the length of time you'd expect of a Gen Xer. But you may keep them longer than other organizations keep their Millennials, and they'll be that much more valuable to your organization while they're there.
4. Team up. Millennials, more than previous generations, are comfortable with teamwork, and desire connectivity. You can effectively leverage this by assigning group/team projects. Look at your physical arrangement to see if you can allocate space for frequent, informal group get-togethers and shared work. Even if there's a small cost, remember it's an investment in retention. And that can cost far less than frequent staff replacement.
While retaining staff may feel particularly challenging in 2014, I'm confident you'll be more successful if you implement the four points above. —Ken Jacobs
CONTACT:
Ken Jacobs is the principal of Jacobs Communications Consulting, which helps communications agencies grow and manage their business. He can be reached at ken@jacobscomm.com. Follow him on Twitter, @KensViews.
This article originally appeared in the July 21, 2014 issue of PR News. Read more subscriber-only content by becoming a PR News subscriber today.