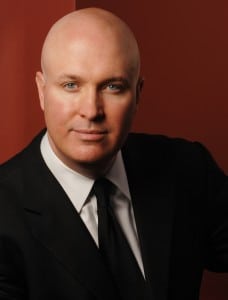 In the last few years PR execs of all stripes have taken significant steps in getting closer to the core of marketing strategy. But there are still a few miles to go before PR reps having a seat at the table is considered the norm in corporate America. That's why communicators need to enhance their ability to articulate the values of public relations and demonstrate how it can boost the top and bottom lines, according to Sean Cassidy, president of PR agency DKC.
Cassidy, who has been president of DKC since 2004, has helped to develop strategic communications for some of the world's most iconic brands, including Delta Air Lines, Grand Central Terminal and Time Warner. We recently caught up with Cassidy to talk about some of the major issues now facing the PR industry.
PR News: In light of all of the constant upheaval in marketing communications, what are the biggest challenges for senior-level PR execs?
Sean Cassidy: With the evolution of social media and the transformation of traditional advertising over the last decade, and particularly the last couple of years, public relations has become a much more complex and diversified discipline. Consequently, the ability to exploit new revenue streams has dramatically increased.
Clients expect services that span strategy, media, digital content production and experiential programming along with direct interaction through speaking engagements. In our case, this includes an understanding of government and policy, as well. We are increasingly finding our direct competitive set now includes advertising, innovation and digital-only agencies.
PR News: In terms of integrated communications and brand marketing, are you now working more frequently with the advertising and marketing disciplines?
Cassidy: Yes. Integrating strategic public relations into the marketing and advertising conversation at the outset dramatically increases the impact of a campaign. We have long been proponents of implementing prominent PR strategies into effective integrated campaigns, and have done so across industries ranging from airlines and automotive to tech and sports. Earned media is a specialized discipline and developing campaigns with earned media strategists at the table more often than not yields a more impactful result.
PR News: What are the top priorities for senior PR execs who want to get closer to the core of marketing strategy?
Cassidy: Advocacy of the discipline and an ability to clearly articulate the value of public relations as a driver of multi-platform communications programs.
Strategically sound news making has always been a critical component of any effective public relations program. For a campaign to be effective, it has to come across as new, interesting and relevant. Similarly — and this is a critical argument for PR that is occasionally overlooked in the straight-to-consumer digital era — in order to matter, get shared and truly resonate, content has to be new, interesting and relevant
PR News: How does that affect how your clients distribute their marketing budgets?
Cassidy: Successful communications programs are now multi-platform in nature; so the appetite for PR-led campaigns is at an all-time high. This has clearly led to greater budgets being allotted to PR as a driver.
DKC has grown approximately 45% in three years, with most of it coming from new business wins. I attribute that in part to the fact that a consistently greater percentage of the marketing pie is going to campaigns owned entirely by public relations or where PR is a critical driver of a multi-disciplinary campaign.
PR News: Where do you think the ball is bouncing on social media, as it relates to PR?
Cassidy: First, the need to apply news making strategies to social media campaigns is critical for them to be truly effective. The concept of the PR person as an editor is often—and erroneously—relegated to discussions of traditional media. That is a dangerous fallacy. Social must be compelling. That is news making.
Second, the PR industry needs to be on its toes and keep pushing the social media envelope creatively because there is some very smart work being led by creative ad and digital shops. They will blur the lines further, so PR must lead.

Follow Matthew Schwartz: @mpsjourno1