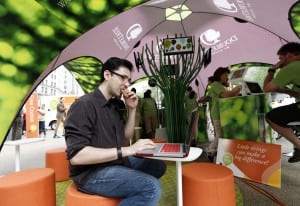 When customers check-in at a DoubleTree by Hilton hotel they can count on getting a toasty-warm cookie along with their room card. A tradition dating back to the late 1980s, DoubleTree hands out about 77,000 warm chocolate-chip-walnut cookies every day at its 370-plus hotels. The cookies have become so wildly popular (and so yoked to the brand) that DoubleTree sells them online via The Christie Cookie Co. What is more, the cookies continue to be all the rage among foodie bloggers and recipe websites catering to the global sweet tooth. So when DoubleTree in May 2012 rolled out a PR campaign to boost brand recognition, the hotel chain knew that its signature cookie was one way that consumers could recognize the company. But not so much for the hotel chain's "CARE" program, or Creating A Rewarding Experience.
"The cookies are the first test of the consumer experience, both literally and figuratively," said John Greenleaf, senior VP and global head of DoubleTree by Hilton Hotels.
He added: "Our cookies have deep meaning" with consumers. "When people check-in they've had a long day of planes, trains and automobiles and can be pretty stressed out. Giving them a warm welcome and a warm cookie is a way of improving their outlook."
Not to look a gift horse in the mouth, DoubleTree by Hilton's signature cookie would play a significant part in the PR campaign, dubbed "Where the little things mean everything."
THE GOALS
The hotel chain partnered with PR agency Ketchum to execute the campaign. Job One, of course, was to conduct third-party research, which revealed two trends impacting customer loyalty: consumers want customized experiences based on individual needs and "surprising and delighting" consumers with unexpected services should underscore customer engagement.
Using this research as a backdrop, the campaign set out the following goals:
• Raise awareness of DoubleTree by Hilton's "CARE" program.
• Provide consumers with a greater depth of understanding of the DoubleTree by Hilton brand.
In addition to the third-party research, DoubleTree and Ketchum took the pulse of roughly 5,000 consumers— via the hotel chain's social platforms—to get a better read on the types of "little things" people might like when they're considering staying at a DoubleTree by Hilton outlet.
The most popular responses were "local deals and offers," "free Wi-Fi," "free cookies," and "charging stations."
Armed with this information, DoubleTree by Hilton embarked on a six-month, 50-city tour designed to get the word out and give people a taste of some of the "little things" the hotel chain could offer.
Some of the cities included major markets, such as Chicago and San Francisco, and smaller markets, including Buffalo and Charleston, S.C.
STREET LIFE
Ketchum helped to kick off the campaign in New York, with an executive media tour for consumer, business and travel media as well as a cookie giveaway in front of NBC' s "TODAY" Show Plaza.
Following the launch of the campaign street teams fanned out across the 50 locales, setting up shop in high-traffic areas.
The various teams implemented and manned the Little Things Project, a traveling pop-up tent where consumers received the "little things" they said they wanted via social channels, such as, you guessed it, local deals and offers, free Wi-Fi, device charging stations and free chocolate chip cookies. An average of 3,000 little things were distributed in each market.
In addition, so-called "Swarm Cars" arrived in select cities, fulfilling real-time requests to people using #LittleThings on Twitter.
Each local event also featured a "Tell Me Tree," an area set up at the individual hotel branch to give consumers a quick respite from their day and give DoubleTree the opportunity to collect feedback on what sort of "little things" would make consumers' travel more inviting (read: discounted hotel rates).
The ability to capture consumer sentiment is vital for any PR promotion, in terms of getting a better sense of how to enhance existing campaigns and build a framework for new ones.
Combined with the 50-city tour was a media buy with ESPN, in order to surprise people on Twitter, and the Little Things Project Sweepstakes on DoubleTree's Facebook page, with instant prizes such as Hilton HHonors points and a $25,000 vacation.

THE RESULTS
The campaign exceeded all goals and objectives. For example, from April (before the tour started) toward the end of the campaign the effort boosted revenue by nearly 10%. Sales lift, as a result of the "little things" campaign, reached "record levels" in 2012, Greenleaf said, although he would not provide specific numbers.
Here are some of the other results from the campaign, which ended in November 2012:
• It garnered 3.2 million media impressions via 2,511 media placements.
• DoubleTree by Hilton executives conducted media tours with some of the top media outlets, including Associated Press, TheStreet.com and The Wall Street Journal.
• Additional coverage was had via Good Morning America, Fortune as well as major media outlets such as The Boston Globe and the Los Angeles Times.
• The campaign generated nearly 25,000 new Facebook fans (16% jump), nearly 7,500 new Twitter followers (20% increase).
• The campaign also generated 658,056 sweepstakes entries, with nearly 9,000 HHonors sign-ups.
Greenleaf said there were a few lessons gleaned from "little things" campaign, primarily not to underestimate what a little thing like a scrumptious cookie can do when it comes to brand loyalty and brand recall.
He added that mobile communications is increasingly important for any brand steeped in hospitality services and that having a robust mobile presence can have a tremendous impact on how people view your company or organization.
The ability to truly listen to customers and prospects was also cited by Greenleaf. "In a business that's very personal," he said, "the better we listen to what is unique about your stay the better our guests can experience our 'CARE' program."
PR Tips for Taking It to the Streets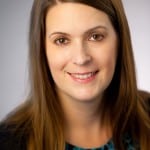 Street teams have played a central role in several DoubleTree by Hilton PR programs, including the award-winning Little Things Project (2012) and Cookie CAREavan (2011). Street teams also play a major role in the hotel chain's current PR campaign, Cookie Care, which extends the sweet treat of a DoubleTree by Hilton signature cookie beyond the hotel's doors. Here are a few PR tips on how best to deploy street teams for maximum impact during consumer (and media) engagement campaigns.
• Family matters. No one knows your brand better than your full-time brand ambassadors: your employees. During each stop on its multi-city tours, DoubleTree by Hilton always recruits internal team members as brand ambassadors for the street teams and then supplements as needed with "hired gun" street teams. Team member engagement remains a primary objective for the brand's consumer campaigns because team members are already passionate and knowledgeable about the brand and are used to warmly anticipate the needs of hotel guests every day.
• Keep it simple. Simple, concise messages resonate strongly with both media and consumers. They are more likely to engage when it's clear what you're offering or asking them to do. Here's a typical Little Things Project street team greeting that resonated: "Enjoy a warm chocolate chip cookie from DoubleTree by Hilton and tell us what 'little things' brighten travel for you."
• Go where the cameras go. High-traffic areas are the best places to engage the most consumers and heighten the likelihood of media coverage. For example, Centennial Olympic Park—one block away from CNN headquarters—was the perfect locale for hosting the Little Things Project pop-up event in Atlanta. But plan early. Securing necessary permits and licensing for a public venue can take time and diligence.
This sidebar was written by Maggie Giddens, director of publilc relations at DoubleTree by Hilton & Embassy Suites Hotels, Hilton Worldwide.
CONTACT:
John Greenleaf; follow him on Twitter, @johngreenleaf.
---
This article originally appeared in the June 2, 2014 issue of PR News. Read more subscriber-only content by becoming a PR News subscriber today.