Earlier this month The Ritz-Carlton Hotel Co. officially opened The Ritz-Carlton, Chengdu, a 353-room property in southwestern China. During the week leading up the opening, trainers and employees teamed up with local schoolchildren to make Chinese dumplings for seniors living in a nearby home for the elderly. The new hotel has also developed a partnership with a local panda reserve. (Pandas, which are predominately found in China, are an endangered species.)
Both efforts provide an opportunity for the new hotel employees to mesh with the local community and get the word out about the hotel. Rest assured, those stories will get prominent play on @RitzCarltonCSR, a separate Twitter handle designed to educate the public about the Ritz-Carlton's social responsibility program, Community Footprints.
When the current ownership of the company was founded in 1983, The Ritz-Carlton' s mission statement vowed that all Ritz-Carlton hotels would be "positive, supportive members of their communities and sensitive to the environment."
Community Footprints, which debuted in 2000, focuses on three areas: child well-being, hunger and poverty, and environmental responsibility.
For many years The Ritz-Carlton was able to communicate the benefits of its CSR program via traditional PR channels. However, by 2009 it became clear that Twitter communications would become the primary method of communicating with guests and prospects about the hotel chain's CSR strategy and impact, the company said.
According to The Ritz-Carlton, the separate @RitzCarltonCSR handle is unique in that few other major hospitality companies maintain a dedicated feed for their CSR efforts.
"More and more consumers want to be aligned with brands that are doing good," said Sue Stephenson, VP of Community Footprints. "We didn't have a platform to share our CSR focus so we created the Twitter handle to get that message out." She added that the CSR handle is "an increasingly important aspect of our overall communications efforts."
The @RitzCarltonCSR Twitter account, which captured PR News' CSR Award this year for Twitter Communications, now has more than 4,600 followers, with about 100 new followers per month. The CSR content is also cross-pollinated on The Ritz-Carlton's main Twitter account, which has nearly 58,000 followers.
More specifically, the company's CSR social media effort has several goals, including:
 1. Showcase the company's social responsibility impact and deepen the connection with existing guests.
2. Make new connections with prospective guests.
3. Establish The Ritz-Carlton as the dominant luxury hospitality company in the CSR category of social media.
4. Provide an entry point and center of information for young people entering the workplace seeking organizations that have strong CSR models and practices in place.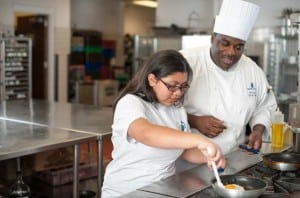 FACILITATE CSR STORIES
The Ritz-Carlton does, in fact, have a process to make it easier for communicators working at the hotel chain's 81 locations in 26 countries. "We have a disciplined approval process to getting the information in a timely manner," Stephenson said.
Directions for content submissions for Twitter are presented in the company's Community Footprints Standard Operating Procedures, and stories are drawn from a comprehensive CSR reporting system.
Stephenson added that she likes to pick and choose which CSR stories get promoted via the Twitter feed but stressed that it's important that all properties are represented.
She said she posts content on the CSR Twitter handle three or four times a day, seven days a week. Stories are shared from employees, guests and nonprofit partners about the contributions they're making to their communities.
Some recent items posted on @RitzCarltonCSR, which may feature video and/or audio links, included information about a mentoring program for disadvantaged children living in New York; delivering a wish experience for the Make-A-Wish Foundation, which grants the wishes of children with life-threatening illnesses; preserving historic parkland in Moscow, and protecting nesting sea turtles in Miami.
The CSR Twitter feed also regularly promotes The Ritz-Carlton¹s Succeed Through Service youth engagement program which engages at-risk youth around the world by teaching career and life skills.
Another opportunity to increase the exposure about its CSR efforts via Twitter is by participating in online discussions, including the weekly #CSRchat and the Mashable Social Good Summit (#SGSglobal).
TWO-WAY DIALOGUE
Stephenson travels frequently to visit Ritz-Carlton hotels throughout the world, where she accumulates stories and pictures that are distributed via the company's CSR Twitter handle.
She said that the Twitter account has enhanced the company's overall communications because much of the content is based on dialogue and rooted in give-and take.
Indeed, more than 66% of the chatter on the @RitzCarltonCSR account is conversational, instead of just updates. The company makes an effort to reply to every question submitted to the account, and recognize every mention the hotel receives in the Twitterverse.
The channel is not just broadcasting messages, but replying to and/or retweeting the messaging from the CSR community.
"You have to go beyond telling your own CSR story," Stephenson said. "You can't be siloed and just talk about your own brand's success but also other brands' success (in CSR), which ensures that, in turn, your message is going to resonate with a broader audience."
She added: "Letting other people tell your CSR story lends the program great credibility. You don't want to appear self-serving."
A DIFFERENT YARDSTICK
The formula has connected The Ritz-Carlton to CSR professionals who, in turn, have invited Ritz-Carlton representatives to guest blog for their publications, such as CSRWire.
The Ritz-Carlton is able to extend its CSR message by harnessing @RitzCarltonCSR to The Ritz-Carlton's brand Twitter handle.
"We continue active digital PR at the brand level to amplify key messaging and extend our brand CSR persona," said Allison Sitch,VP of global public relations at The Ritz-Carlton Hotel Co., adding that the Twitter CSR feed is also able to initiate brand-specific conversations in relevant CSR verticals.
"It is important to note that we are not a company that measure success by numbers of fans," she said, [but] "by the engagement the public at large has with The Ritz-Carlton."
In addition to the Twitter channel, The Ritz-Carlton tells its CSR stories through several other social-media platforms.
For instance, The Ritz-Carlton's World Concierge on Foursquare features CSR tips on each hotel location and offers consumers the opportunity to engage and contribute to CSR projects. The hotel chain also sparks CSR themed conversation through dedicated posts once a month on The Ritz-Carlton Facebook page.
"Use of these social media CSR strategies benefits our company through increased engagement with existing guests," Sitch said. That increases the likelihood to return and share information about us with their friends." PRN
CONTACT:
Allison Sitch, allison.sitch@ritzcarlton.com; Sue Stephenson, sue.stephenson@ritzcarlton.com.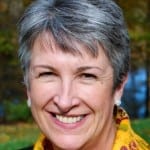 Plugging CSR Stories Via Social Media
Research tells us that a growing number of consumers want to support socially responsible companies. Brands of all stripes are leveraging social channels to communicate their Corporate Social Responsibility (CSR) strategy and showcase a side of the company that people and potential employees may not be aware of. Here are few ways to meld tell your CSR story via social networking.
▶ Engage your audience. Amplifying your CSR story through social media creates passion for your brand. You should ensure that the dialogue is meaningful and promotes interactive conversation. Go beyond just telling your brand's CSR story and successes by developing a relationship with your followers, encouraging feedback, responding to questions, promoting industry best practices, celebrating successes and encouraging collaboration. Be authentic and transparent in your dialogue and you will build trust for your brand amongst your audience.
▶ Let other people tell your story. Third-party endorsements bring great credibility to your message. Cultivate relationships with key influencers in the CSR arena and promote CSR successes by other brands. They will reciprocate by highlighting your brand's contributions, further expanding your message. The social space also provides a platform for your nonprofit partners to highlight your brand's contributions to your audience. Encourage the nonprofit organizations that your brand supports to share the impact of your collaborations..
▶ Showcase Individual contributions. Employees who engage in your brand's CSR program highlight the human side of your brand's commitment. Showcasing their efforts provides an outstanding employee recognition platform. Because the most powerful CSR programs are led by company leadership sharing stories and images of your senior leaders actively involved in a CSR activity will elevate the credibility of your program. When announcing new community and nonprofit partnerships, have your employees share the importance of the relationship and the role they will play in the program.
This article appeared in the October 21 issue of PR News. Subscribe to PR News today to receive weekly comprehensive coverage of the most fundamental PR topics from visual storytelling to crisis management to media training.