Right To Play is an international nonprofit that harnesses the power of play to help educate and empower children living in disadvantaged regions throughout the world. The NGO group reaches one million children in regular weekly sport and play activities in 20 countries. While the Toronto-based organization, which was founded in 1994, has solid brand awareness throughout Canada it's been a challenge getting the message out about the important work it does both at home and abroad.
So as part of the funding that was received from the Canadian International Development Agency, Right To Play in October 2012 called on Weber Shandwick to extend the narrative so more people would know about Right To Play's mission and impact worldwide.
Job One for the PR agency was to conduct in-depth demographic research and recommend a target that would most identify with the cause and generate the highest amount of influence across media channels. Canadian parents came up the winner.
With the PR strategy in tow, Right To Play sought to achieve the following objectives:
• Increase understanding of Right To Play and the role it plays improving communities and local economies.
• Reach out to Canadian parents who hadn't been familiar with the nonprofit, and demonstrate, via parenting bloggers, how they can be an influential group on behalf of the nonprofit and potential donors.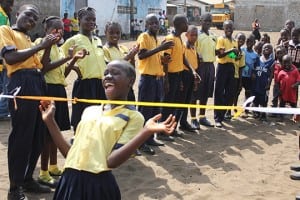 GET IN THE GAME
With Canadian parents as the focal point of the effort, Weber Shandwick developed an integrated media relations and digital campaign titled "Level The Field." The campaign recruited high profile Canadian Olympians, such as gold medalists Clara Hughes and Rosie MacLennan, and well-known parent influencers in Canada such as Jill Amery, publisher of UrbanMommies.com and UrbanDaddies.com.
"We certainly had a high profile [in Canada] due to our association with Olympic athletes," said Sarah Stern, deputy director of development at Right To Play. (Right To Play was founded by speed skating champion and Olympic gold medalist Johann Olav Koss.) "But, more important, Canadians didn't understand what we actually do."
She added that parents were critical to the cause "because we knew they would connect with the work Right To Play does around the world. Our national survey demonstrated that parents used play in their own homes to teach life skills. We wanted to show them how effective sport and play can be to do the same in other parts of the world."
Andrea Dart, VP, Social Impact at Weber Shandwick (Toronto), said: "We found that [Canadian parents] understood the value of sport and play for developing their own children, but they weren't making the connection between those skills and what Right To Play fosters in communities throughout the world."
That attitude changed, thanks to Level The Field, which featured both traditional media relations and digital communications.
The media strategy was twofold. First, the campaign distributed the survey results, illustrating the lack of connection between the way Canadian parents used play-based learning at home and seeing it as an effective tool for children worldwide. The second element was the launch of the campaign with the athletes and brand ambassadors supporting it.
Soon after the campaign launched in late 2012, The Globe and Mail —Canada's largest daily newspaper, with a circulation of three million—ran a feature story on Right To Play. The CTV News and CP24 News stations, based in Canada, also picked up the story.
Media coverage in traditional channels was augmented by original content, developed by Weber Shandwick, running on Right To Play's Canadian Facebook page.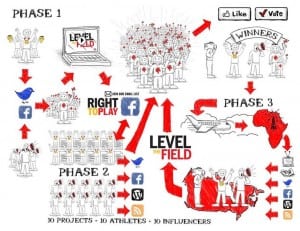 CASCADING CONTENT
The content featured several components, including a video with parents and athletes talking about how people can both support and fund Right To Play activities.
A separate video, featuringhigh-profile Canadian Olympians and Right To Play amabassadors, encouraged people to visit Right To Play's Facebook page to vote which athletes and parenting teams should get the opportunity to visit a Right To Play program site in West Africa.
Once there, the team would be asked to share their experiences with Canadian audiences and media
Nearly 10,000 people cast their vote. Olympians Hughes and Maclellan partnered with Amery, and traveled to Monrovia, Liberia, in late February where they participated in Right To Play programming.
"We knew who we wanted to reach, what people might be motivated by and what Right To Play can do for families," Stern said. "The program teaches children valuable life skills, such as proper hygiene, gender equality, HIV and AIDS awareness, conflict resolution and the importance of education."
The visit to Monrovia was quickly packaged into a video that was also posted on Right To Play's Facebook page.
Dart said that in addition to content creation, working closely with the influencers via social networks played a critical role in reaching new audiences and educating them about Right To Play.
"The 'Level The Field' campaign was a first in many ways, especially through its connection between the cause and high-profile parenting influencers," she added. "What we've learned is that to reach key audiences you need to do so from all angles and that interactive engagement is the key. People need to own and share it, as opposed to being told what to do."
SOLID RESPONSE
At its conclusion earlier this year the campaign saw a 455% increase of online conversations about Right To Play, with more than 12 million online mentions and 12.1 million traditional media impressions.
Right To Play also garnerd a 76% increase in Facebook fans and a 43% lift in Twitter followers. What is more, throughout the entire six-month campaign, the average visit duration to Right To Play's Facebook page was 2:14 minutes.
Overall results from the PR campaign also included:
• The online conversations about Right To Play rose 455%, with more than 12 million online mentions.
• Right To Play Canada Facebook fans rose 76%.
• Right To Play Canada Twitter followers rose 43%, with 3.4 million total Twitter impressions.
• The campaign garnered nearly, 4,000 anthem video views on YouTube.
• Facebook engagement ("Likes", comments and shares) rose 175%.
• There were 7,134 views of the Level The Field tab on the Facebook page attracted nearly 7,200 views.
• Right To Play's 20 year-old potential donor database rose 7% in a three-week period.
Stern stressed that cultivating stimulating conversation about the subject matter—the serious business of enabling disadvantaged kids to play—fueled the success of the campaign.
"You want to converse with people intelligently and allow them to ask questions," she said. "We want to make it easier for people to understand the power of play both when it comes to developing critical life skills and the sheer joy of children experiencing it on a daily basis." PRN
CONTACT:
Andrea Dart, adart@webershandwick.com; Sarah Stern, sstern@righttoplay.com.
Executing Media Relations in Africa
As with any campaign, the realities, demands and logistics of each region must be considered. In Africa different languages, cultures and sensitivities within each country need to be taken into account, as well as technological limitations and opportunities. Our team on the ground in Africa provides tips for working within these borders and across the continent as a whole. Some are familiar; others are unique to the region.
1. While ensuring that you have a local spokesperson is not new, in African countries it is imperative that this person be versed not only in the official language, but the local dialect as well.
2. Gratitude is a measure of a good reporter/consultant relationship. In West Africa, many media will expect a small reimbursement for their time and/or transportation costs in order to cover your story.
3. Media across countries tend to be more general in scope. Briefing packages and calls not only to cover the current news, but provide background on an industry, situation, etc. are common and occur well ahead of press announcements and launches to ensure media are fully briefed on a particular subject.
4. Most desks have organized associations e.g. The Sport Writer's Association of Nigeria (SWAN). These groups require consultants to connect with their leaders first to gain access to the group of reporters within it. This also means that when you invite one member of this group to an event, others will plan to attend. Ensuring your team can manage these expectations is essential.
5. Older generation, non-smartphones lead the charge in terms of connectivity across the continent, meaning your media materials and information should be packaged accordingly. In 2011, Facebook announced a "Facebook for Every Phone" application that optimizes the platform, using less data and bandwidth to make it affordable. One hundred million users from developing countries now use Facebook each month.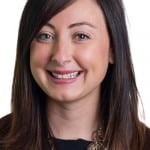 Andrea Dart is VP, Social Impact at Weber Shandwick.
This article originally appeared in the Dec. 9, 2013 issue of PR News.