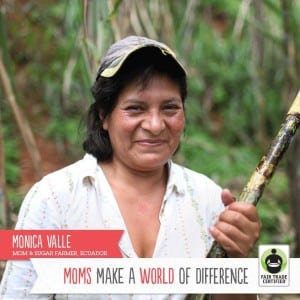 Mother's Day is an iconic holiday that rallies consumers to celebrate moms with gifts and acts of gratitude. Mother's Day also became a prime opportunity for Fair Trade USA to reach a core audience and launch a campaign. Fair Trade USA's target audience is females, aged 25-44, who follow a Lifestyle of Health and Sustainability (LOHAS).
The nonprofit is a third-party certifier of Fair Trade products in North America. Fair Trade is a market-based approach to sustainable development that relies on sales of Fair Trade Certified products to improve the lives of farming families worldwide.
Fair Trade USA educates consumers, attracts manufacturers and retailers into the Fair Trade system and provides farmers with tools, training and resources. As a result, farmers who produce Fair Trade Certified goods work in safe conditions, earn a better income, conduct responsible sourcing practices, protect the environment and earn additional premiums to invest in their communities.
To grow awareness and support for Fair Trade Certified products, the nonprofit leveraged the gift-giving tradition of Mother's Day by asking consumers: What if the products you give to mom could also celebrate mothers around the world?
Fair Trade USA believed that sharing stories of mothers who have improved their lives and communities would resonate with moms in North America, encouraging a new segment of supporters.
"Research shows that consumers are becoming more aware of Fair Trade products, but there is a gap in understanding what Fair Trade means for farmers. Consumers believe in fairness, they just need to know how to support it," said Sandra Stumbaugh, VP of communications at Fair Trade USA.
She added: "Our Mother's Day campaign allowed consumers to learn about the importance of Fair Trade directly from the moms who are working to provide a better life for their families."
THE GOALS
Gain positive media coverage for Fair Trade Certified products in new outlets
Generate positive conversations about Fair Trade and its role in empowering women and improving lives
Feature a variety of Fair Trade Certified products
Highlight the connection between Fair Trade and Mother's Day
THE STRATEGY
Create original content that is engaging and simple to share
Humanize Fair Trade via compelling stories about moms who are benefiting from the Fair Trade USA model
Partner with social media influencers to maximize the campaign's reach and drive positive conversations
Leverage the network of partner brands to amplify messages and drive consumer engagement
Use credible, authentic spokesperson to deliver campaign messages
The marketing team at Fair Trade USA launched the campaign in April, one month prior to Mother's Day. The team developed campaign messaging and a storytelling hub, featuring photos, quotes and text about women whose lives were transformed by Fair Trade.
The microsite touted the world's largest Fair Trade Mother's Day card, allowing consumers to write celebratory messages to Fair Trade moms, and a Mother's Day Brunch-Off Competition with bloggers, which was hosted on Pinterest.
Bloggers received a box of products to bake with and a selection of items to give away to followers, featuring goods from Fair Trade USA supporters such as Whole Foods. Bloggers pinned their recipes to the Mother's Day Brunch-Off Pinterest board and asked fans to pin & repin their recipes for voting.
Using the hashtag #FairMoms, Fair Trade USA launched a Twitter Party before Mother's Day with partners DAVIDsTea, Heifer International, Larabar, Nutiva and Make a Stand Lemonade, which became a trending topic.
Attendees could win Fair Trade goodies to help them celebrate Mother's Day and support moms around the world at the same time.
Marketing team members also fostered one-on-one relationships with key bloggers with content geared toward the target consumer segment, and a call-to-action to use their platforms to educate followers about Fair Trade.
Providing easily-shared, relevant content was an effective way to encourage bloggers to lead the conversation around Fair Trade and Mother's Day.
Most bloggers held giveaways, which helped increase conversations about Fair Trade Certified products through contest entries.
Partnering with Klout Perks, a program that rewards social media influencers based on their Klout Score, allowed Fair Trade USA and its brand partners to offer exclusive Mother's Day products to 500 key influencers.
The gift boxes asked recipients to use their social influence to spread the word about the importance of Fair Trade. The Klout partnership engaged 1,000 influencers.
In addition to the Klout partnership, Fair Trade USA provided easy ways for brand partners to participate in the campaign, including: donating products for blogger sampling and giveaways; contributing coupon codes for the microsite; and sharing ready-to-use campaign resources (photos, social media graphics, and suggested Facebook and Twitter posts).
Fair Trade USA tapped Malika Ameen, pastry chef and former 'cheftestant' on Bravo's "Top Chef: Just Desserts," as the campaign's national spokesperson. A mother and an authentic supporter of Fair Trade, Ameen developed a Fair Trade recipe to include in boxes of products delivered to Klout Perk recipients.
Ameen also took part in a national radio media tour and posted a blog. She also was featured in a variety of campaign materials.
Fair Trade USA worked with Cone Communications to support the campaign through traditional media outreach strategy and execution.
THE RESULTS
Moms Make a World of Difference secured 109 million impressions from a combination of positive earned and paid media, blogger relations and social media.
The blogger program reached 1.6 million and the virtual Mother's Day brunch and recipe contest received 19,500 re-pins on Pinterest. A total of 17 bloggers participated in the recipe contest, exceeding the goal of 15.
The Twitter Party was shared more than 1,200 times and trended on Twitter. The campaign also generated 13,254 new fans and followers on Facebook and Twitter; the Klout partnership generated 5,600+ pieces of content and more than 44 million impressions.
The world's largest virtual Fair Trade Mother's Day card received more than 460 signatures.
As national spokesperson, Ameen conducted 20 interviews with radio stations, delivering key messages resulting in more than 24 million media impressions.
Cone secured approximately 25 million media impressions through national earned media coverage with new contacts in consumer lifestyle outlets, including Parade.com, FIRSTforwomen.com, Women'sWorld.com, InTouch, Life&Style, and a paid giveaway during a Mother's Day segment of "The Chew." Its effort also drove 50 social media posts about the campaign.
Throughout the campaign, Fair Trade USA showcased certified products from brand supporters, including roses, body care, tea, produce, spices and apparel, illustrating to consumers the depth of reach of Fair Trade products.
The PR effort in 2014 continued upon the success of the 2013 debut of the campaign, when "Moms Make a World of Difference" ranked as one of four top marketing campaigns for Mother's Day—alongside Google and Target—by Business2Community, a consumer marketing outlet.
Fair Trade USA created a wave of positive conversation about Fair Trade for Mother's Day 2013 and achieved all of its campaign objectives within one month.
In 2012, only 38% of consumers knew about the Fair Trade Certified label. Today, more than 55% are aware of the label, according to research from the Natural Marketing Institute.
Fair Trade USA will launch its third annual Mother's Day campaign this April.
Sidebar: Morphing a Niche Consumer Issue Into the Mainstream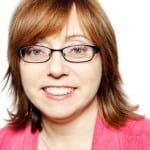 The issue of Fair Trade has grown from a niche issue to a mainstream movement, thanks to campaigns that drive awareness and support with compelling content, simple calls to action and authentic dialogue about human impact. But what happens when the campaign ends? Here are some elements to consider in retaining year-round awareness after launching campaigns about a niche issue:
▶ Empower the digital conscious consumer. The rise of social media and digital consumer activism is helping to thrust niche issues into the consumer conscience. More than half (52%) of consumers use social media to discuss issues they care about, according to research from Cone Communications, and 29% are using social media to learn more about specific organizations and issues. Find ways to create dialogue through social media that will engage consumers and inspire them to spread the word about the issue.
▶ Offer compelling content with simple calls to action. The days of the million-dollar PSA are over; be flexible, nimble and creative in how you develop content. Your audience seeks information, but that can take many forms, such as short videos and a storytelling hub with a simple call to action. Fair Trade USA's Mother's Day microsite, for example, offered heartwarming, colorful photos and stories of Fair Trade moms empowering their families and communities to lead better lives.
In addition to simple acts like sharing content, the microsite offered downloadable coupons to purchase Fair Trade Certified goods. Consider simple story telling opportunities with a spectrum of engagement so consumers have options and feel positive about their actions.
▶ Expand your influencer experience. You've launched the campaign, increased support from influencers who truly are passionate about your issue, and generated media impressions. Consider an 'always on,' 365-days-a-year approach with influencers that will have them talking about your issue beyond a campaign's timeline. Offer other points in time throughout the year to discuss progress on the issue and provide real-time responses when the issue hits the headlines or goes viral online. In turn, these influencers will be inspired to activate their followers and convert more consumers into agents of change. —M.O.
(This article was written by Maureen O'Connell, director at Cone Communications.)
CONTACT:
Maureen O'Connell, moconnell@conecomm.com
This article originally appeared in the February 9, 2015 issue of PR News. Read more subscriber-only content by becoming a PR News subscriber today.