Nikon 1 was ready for its close-up. The latest camera line from Nikon debuted in late 2011, accompanied by a TV ad campaign featuring Ashton Kutcher, while the camera landed on store shelves soon after. Nikon Communications was eager to maintain the momentum of the TV campaign, but also raise consumer awareness about the Nikon 1 model, which sits in the middle of point-and-shoot cameras and DSLR cameras, which combine the optics of a single-lens reflex camera with a digital imaging sensor.
To plug the product, Nikon wanted to focus its message on how the camera is able to capture the everyday moments that have a huge impact on consumers' lives.
Working with PR agency MWW, Nikon in June 2012 created the Nikon 1 "Small Moments are Huge" program, an online photo gallery on Facebook designed to spread the word by leveraging the participation of "Guest Stars," such as Kutcher, Derek Hough and Hilary Duff, as well as consumers.
The campaign, which captured PR News' Social Media Icon Award for the category of Facebook: Contest/Games, had three specific objectives:
• Increase online engagement about the Nikon 1 produce line.
• Generate buzz around the product.
• For every photo uploaded to the gallery, Nikon would donate $1 to the Ronald McDonald House.
While there's a cottage industry about the merits of Facebook—and what the social networking site means for our privacy, not to mention Western civilization—it's undeniable that Facebook is an effective media vehicle for posting and sharing photos, particularly for brands that traffic in the photography sector.
A NEW CLICK
"It was really important to create broad awareness because it was something that consumers hasn't seen before from Nikon," said Tara Naughton, executive VP in the consumer marketing division of MWW. The program "was really about showing people this camera and making it relevant to how and what they might shoot in their personal lives."
Since the demo for the camera line skews a bit younger than Nikon's traditional audience, a key aspect of the campaign was to recruit celebrities who could appeal to people who are socially engaged and often share content via various social networks like Facebook.
"One of the ways to create awarness with a product that's new to market is to find people with influence and social reach who represented the target market of likely consumers for the camera," Naughton added.
NONE TOO SIMPLE
For example, at the time of the launch, one of the "Guest Stars," Hillary Duff, had just become a new mom, which played into the campaign's overall message about the camera's benefits, according to Naughton.
"When you have new kids you want a camera that can keep up with the action," she said. "One of Nikon 1's key features is super fast autofocus, so we wanted to include influencers who had the same life experiences as the customer target."
Lisa Baxt, associate general manager of Nikon Communications, stressed that it made "perfect sense" to recruit celebrities to help position Nikon 1. "The purpose [of the Facebook campaign] was about the level and value of the engagement rather than sheer numbers," she added.
To fuel engagement, MWW partnered with Olapic Inc. to create an online Facebook tab/photo gallery where people and "Guest Stars" could share their own special moments.
The tab was designed for optimal functionality to allow users to view and share photos as well as upload their own pictures. MWW secured several "Guest Stars" to contribute to the "Nikon 1 Small Moments are Huge" Facebook page. All of the celebrities were given Nikon 1 cameras to capture up to 30 of their most precious moments.
The gallery, in turn, featured a list of 10 categories to help encourage consumers to upload their photos. These categories included accomplishments/challenges, exploration, humor, mischief, strength/power and sweet/savory.
"Consumers are willing to do more if [the campaign] is engaging and it's a worthy ask," Naughton said, referring to offering consumers multiple photo categories for them to select and choose the type of photos they wanted to upload to the gallery. "You need to look for ways to have consumers participate [in online contests] at a higher level."
She said that it would have been easy to simply ask consumers to upload a photo to the gallery. By giving the contest "a little tension," Nikon spurred better engagement and higher quality feedback, Naughton said.
SHOOTING STARS
At the launch, Kutcher, plus the former MTV reality stars from the show "The Buried Life," among others, posted photo galleries and encouraged their followers on Twitter and Facebook to post as well.
Naughton said an important element to maximizing the PR campaign was working directly with celebrities' agents and publicity shops and being transparent about the entire process (see sidebar).
Having celebrities use Nikon 1 and share their images helped facilitate media coverage, playing into to the growing trend of brands courting digitally savvy stars to help drive their messages and spur increased sales.
"Social allows you a new pipeline of people who are interested" in your brand, Nikon's Baxt said. "It allows people to communicate at a level that they haven't done before."
She added that the program helped "lift the product and build awareness," although she would not provide specific numbers. "We're very happy with the results," she said.

Aside from any correlation between the PR campaign and lead revenue, MWW secured media coverage with a variety of technology, photo trade, consumer lifestyle and entertainment outlets, including featured segments on E! News and Entertainment Tonight.
There were also stories in InTouch, as well as on entertainment blogs Pop Sugar and Babble. What's more, technology-based websites such as GadgeTell, Photo Industry Reporter, Technorati and TWICE Magazine posted articles about the program.
The campaign generated more than 11 million media impressions. (See infographic, right, for other metrics.)
A total of 4,500-plus photos were uploaded to the site. Nikon donated a total of $10,000 to the Ronald McDonald House.
In December 2012, just before the photo gallery went dark, Nikon posted a special "Thank You Mosaic" featuring all of the photos uploaded to the Nikon 1 "Small Moments are Huge" community gallery.
Users were able to browse all of the community images in a interactive way, search for their own pictures and squeeze in those small, but huge moments with their friends and family via Facebook. PRN
4 Tips for Working With Influencers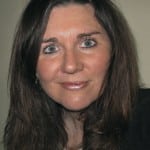 PR News asked Tara Naughton, executive VP of the consumer marketing division at MWW, for some pointers on how PR execs can work most effectively with influencers.
• Look beyond reach. When considering influencers, look beyond social reach. Do they align with the brand's philosophy? Do they represent the brand's target audience? How do they engage with their fans? Above all else, the partnership between the brand and influencer should be based on a genuine connection or common goals or interests.
• Be a team player. Once an influencer has been chosen, be prepared to work with his entire team, such as his publicist and/or agent, which is instrumental to getting things done. An influencer's team is the gatekeeper to creating a productive relationship, so it is critical to understand and be respectful of its role. Maintain the relationship by keeping the team updated on the program's progress; provide feedback on its participation and show how the team's contributions have helped to shape the program.
• Change is good. Even if you have a clear vision of how a program should be executed, programs that live on social media provide real-time feedback about what's working and what might need to change. Consumers interact in real-time, so it is critical to closely monitor interactions with influencers to uncover ways you might iterate and adjust the program. Trends, breaking news and entertaining content can shift conversations online quickly, and present an opportunity for brands to interact in a relevant way.
• Strategic participation. Particularly for campaigns and short-term programs, influencers from every field have to balance their participation with existing obligations. To maximize value and participation, make sure to clearly communicate a concise scope of work and relevant timing in order to minimize risk of any misunderstandings and ensure the program stays on track.
CONTACT:
Lisa Baxt, lbaxt@nikon.net; Tara Naughton, tnaughton@mww.com.
This article appeared in the September 16 issue of PR News. Subscribe to PR News today to receive weekly comprehensive coverage of the most fundamental PR topics from visual storytelling to crisis management to media training.