On the Saturday before Thanksgiving, as parade planners make sure all the marching bands know their places in line and turkey supplies start running low, a celebration of quite a different kind is underway across the country. National Adoption Day is a celebration of some of America's toughest kids, the ones who have spent too many Thanksgivings unsure of where they'll be when the next one rolls around.
Foster care is not an easy place to be for a kid, so several organizations, such as the Dave Thomas Foundation for Adoption, the Freddie Mac Foundation, and the Congressional Coalition on Adoption Institute, among others, have banded together to create the National Adoption Day Coalition.
Since 2000, NAD has found permanent homes for nearly 50,000 kids. National Adoption Day brings policymakers, practitioners and advocates together at events across the country to finalize adoptions and celebrate adoptive families.
To help the program gain traction, Paul Werth Associates, which has worked with NAD since 2008, produced a PSA that was distributed to networks and TV stations, and supported by social media and media relations outreach and an e-newsletter campaign.
The total budget for video production, distribution to networks and TV stations, social media and media relations outreach and the e-newsletter campaign was $75,000.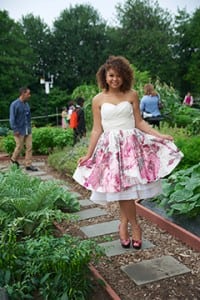 The campaign set out the following goals:
1. Increase awareness of the more than 100,000 children in foster care waiting to be adopted.
2. Secure in-kind placement of the PSA by TV stations in top media markets
3. Secure media coverage about the PSA and National Adoption Day in major news outlets, adoption trades and online platforms.
PR PREP
One of the main issues Werth aimed to work on was correcting the numerous myths and misconceptions about foster care, such as the following:
• Adopting a child from foster care is expensive.
• Children in foster care have too much baggage.
• Children in foster care have some kind of physical, mental or emotional handicap.
Werth used data from NAD coalition member Dave Thomas Foundation for Adoption, which "found that perceptions of foster care adoption, and consideration of foster care adoption, were more positive when Americans heard personal stories from people they knew," said Kimber Perfect, senior VP at Werth.
She added: "That reinforced the importance of highlighting local families with compelling stories, to generate awareness of adoption from foster care and dispel myths associated with adoption children from foster care." (Dave Thomas, the founder of Wendy's, who was adopted when he was a kid, launched the foundation.)
To help correct these misconceptions to the general public, Werth used its PSA as well as the infographic pictured (at right), to spread the word. The graphic was shared more than 2,300 times and had hundreds of "likes" on Facebook.
"The infographic was a great addition to the 2013 campaign," said Rita Soronen, president-CEO of the Dave Thomas Foundation for Adoption. Perfect found the success of the campaign on social media to be the most surprising part of it.
CELEBRITY POP
It also didn't hurt to have such celebs as Supernanny Jo Frost; X Factor season one fan favorite Rachel Crow; "The Blind Side" inspiration Leigh Ann Tuohy and Grey's Anatomy creator Shonda Rhimes tweeting about it, as well.
The 15-year-old Crow was adopted from foster care as an infant after being removed from an unsafe and unhealthy family situation. She also has a sister who was adopted from foster care.
In the season-one premiere of X Factor in 2011, Crow hilariously told the story of how she hoped to use her potential $1 million prize money to help her family, which was crammed into a tiny house, find new quarters. "I'm a girl," the then-13-year-old said. "I need my own bathroom!"
Before last year's National Adoption Day, Crow shared her story with a number of media outlets, including the Huffington Post. Perfect said she believes the involvement of Crow, who is also an ambassador for the Dave Thomas Foundation for Adoption, was central to gaining a lot of media coverage.
Crow also gave her time on the actual day itself, talking with families and children celebrating at the Los Angeles event, in which she also sang a song. There were events scheduled across the country, where those looking to adopt could be connected to one of the many children who needed their help.
"The value of balancing national celebrity spokespersons with local families and expert thought leaders cannot be overstated," Perfect said. "Leveraging this strategy provides opportunity to engage specialty media at all levels, as well as incorporate a diverse range of tactics into a media relations campaign."
THE RESULTS
Werth received more inquiries than in prior years from event planners hosting their community's first-ever National Adoption Day celebration; requests for hard copies of state proclamations in support of the effort and questions from prospective parents on how to learn more about foster care adoption.
In addition the PR campaign generated the following:
• The video PSA began to air at TV stations in November 2013. As of December 30, 2013, the PSA had aired 752 times, reached nearly six million viewers, with an ad equivalency value of $161,104 (monitoring provided by Connect360 Multimedia). The video PSA is not dated and will continue to be shared with TV stations through April.
• The 2013 NAD campaign received more quality media coverage than in prior years, including placements with Adoption Today, Fostering Families, Huffington Post, HuffPost Live, JustJaredJR.com, NBC 4 DC, The Philadelphia Inquire r, The Washington Post, as well as many adoption and parenting blogs.
• In 2013 all 50 states and the District of Columbia celebrated National Adoption Day on or near the Saturday before Thanksgiving. And, President Obama and 47 states issued proclamations in support of the goals and ideals of National Adoption Day.
Getting those kinds of results wasn't just about a good PSA and solid celeb backing. "Being authentic and consistent with client communications is important," Soronen said.
She added, "Don't rely on email for correspondence; we're all busy. Take the time to schedule phone or in-person meetings to discuss priorities and deadlines." The human touch can really be effective, particularly when dealing with such a human issue. PRN
CONTACT:
Rita Soronen, @rsoronen; Kimber Perfect, @WerthSocial, kperfect@paulwerth.com.
3 Tips to Address Public Misperceptions
Regardless of your industry, sooner or later you'll face situations in which the general public's prevailing perception of an issue affecting you is false. This misperception can be so ingrained that it's tough for the casual observer to distinguish myth from fact, even when presented with clear evidence. Here are three tips to improve your success in sharing the truth with the public.
1. Stick to the facts. Nothing is as powerful as the truth, backed up by verifiable facts. A helpful exercise is to develop a myth versus fact sheet that addresses each aspect of the public's misperception. Include outside sources that can be tapped for additional, credible information. Key facts should be shared consistently in your organization's communications vehicles, from your website to e-newsletter to social media platforms to presentations. Spokespeople for your organization should know the facts inside and out, and be ready to direct naysayers to credible third-party sources.
2. Empower others to be your voice. One of the most powerful communications techniques is storytelling. Rather than relying on your organization's spokespeople alone to share the facts, look for others within your industry and community to speak out and share their stories. Third-party validation is critical in fighting the general public's misperceptions. When possible, develop video testimonials from third-party validators to use in all digital communications.
3. Stick to your game plan. There will be situations in which doubters will try to draw you into an emotional battle of words in hopes you'll stray from the facts and contradict yourself. Take the high road and don't get caught up in these situations. Be professional, take a deep breath and stick to the facts. Stay positive, do not repeat negative words used by others and return repeatedly to your key message points.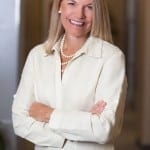 Kimber Perfect is senior VP at Paul Werth. Associates.