Early diagnosis is critical in curing several fatal and nonfatal diseases. Unfortunately, that's not a given. But when SynapDx, a laboratory services company, approached Lois Paul and Partners with a new and innovative blood test that enables earlier detection of Autism Spectrum Disorders (ASDs), the PR agency recognized that the story would make the media think differently about autism.
Without any prior PR experience, SynapDx needed LPP's expertise in story development and media relations in order to promote the first clinical study of its kind.
MAP IT OUT
It was crucial that LPP worked with SynapDx to translate complex information into compelling and digestible stories.
In addition to story development, LPP worked with SynapDx's clinical sites in order to brief spokespeople and align local PR efforts.
Melissa Zipin, senior VP of healthcare at LPP, said that the client's goals were straightforward, but required careful planning.
"They wanted the visibility, but also the road map to the launch," she said. "They also had some news announcements they wanted to run prior to the launch in April [2013], so we mapped out for them how to announce everything in a way that wouldn't break the news of the study."
With a lot of clinical sites targeted and a volume of information to publicize, LPP set out to meet the following goals:
• Increase visibility for SynapDx and its study and boost the organization's visibility to generate a healthy number of national, trade and regional news stories.
• LPP targeted The Wall Street Journal as an ideal national source for telling the client's story. Hence, securing an exclusive story with the publication was imperative.
• Create an informative, but easy to understand video that could explain SynapDx's program. "We put a lot of time and effort into the video," Zipin said. "It's complicated but we wanted to put it in plain English."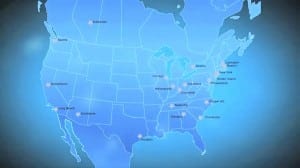 PR DIAGNOSIS
Publicizing sciences can be an arduous task. However, LPP had the added challenge of publicizing an unknown company. Not only that, as Zipin pointed out, there is already a glut of information available regarding autism, and much of it is conflicting.
"We had experience with autism in the past," she said. "We had a client who developed an online tool, but when it came time for launch it didn't work out as we planned. Autism in general can be tricky; there are a lot of resources.
"But as we saw the media attention with the initial funding, we knew it wasn't going to be an issue this time."
One of the biggest planning challenges, according to Zipin and LPP account executive Susan McCarron, was crafting a pitch to journalists making it clear that the SynapDx had new information on autism research.
"There are lots of places folks can go to get color for their stories, and there is only so much you can do to control that," Zipin said. "Reporters may go out and get their own people to weigh in."
Another significant challenge was generating interest in a study that had not yet yielded results. To counter that, LPP created compelling side stories focusing on funding initiatives and what keys the study held for future autism diagnosis and treatment.
REGULATORY HURDLES
Planning for every last detail was LPP's communications strategy. The agency knew it was important to have all of the assets in place. Not only that, the agency worked diligently to ensure there were no legal or regulatory hurdles that could stand in the way.
Nevertheless, it is impossible to prepare for everything. And despite precision planning, an unfortunate circumstance arose that caused a delay in the launch—the Boston Marathon bombing, which killed three people and iunjured an estimated 264 others.
In the wake of the tragedy LPP put things on hold and rescheduled its execution plan. Zipin said that careful planning ahead of time enabled the agency to be nimble and pivot accordingly.
"I think we gave ourselves a nice runway and we had plenty of time to get things done," she said. "Our team was structured in such a way that people had regions, so we were able to divide and conquer.
POSTIVE RESULTS
LPP accomplished exactly what it had set out to do. And in doing that SynapDx got even more than what it asked for.
• The Wall Street Journal picked up the story and wrote a comprehensive piece on the SynapDx's breakthrough study. The publication also ran the story (with the video) across all of its media platforms.
• LPP developed and distributed a high-definition video explaining SynapDx's ASD screening process.
• More than 50 news articles ran nationwide. Zipin said that coverage was mostly positive or neutral.
"I think that obviously having The Wall Street Journal cover the story was the cherry on top of the sundae," Zipin said."But I think we had a good spectrum from the trades they [SynapDx] to national and regional coverage."
There was one more huge success stemming from the campaign. By increasing visibility, SynapDx attracted several nourishing investments. Most significant was Google Ventures, which pledged $15.4 million.
"That to me is an indicator that our client is getting into conversations that it wasn't before," Zipin said. "From a client perspective, it was such a great team effort." PRN
CONTACT:
Melissa Zipin, Melissa_zipin@lpp.com; Susan McCarron, Susan_mccarron@lpp.com.
5 Tips on Turning Complex Content Into Effective Messaging
Medical device and diagnostic companies looking to launch a product or technology in today's crowded healthcare market need to clearly and easily explain exactly how their innovation works. But while spokespeople are some of the brightest in the business, packaging the "science" behind the story into digestible sound bites is often a challenge. When developing a storytelling framework, PR pros should follow these guidelines to ensure their messages resonate with their target audiences:
1. Say it in plain English. While there is certainly a balance between demonstrating your expertise and dumbing the messages down, wherever possible use everyday language that won't intimidate your target audiences, or require 100 follow-up questions.
2. Test it out. Even PR people can get sucked a little too far into the science jargon. Once messages are developed, have several "laypeople" read and react to your messages. If you're notdelivering a story that even your grandmother can understand, you're missing the mark.
3. Get visual. A no-brainer in today's social media world, but even more critical when describing complex science concepts. A video or infographic will be worth the investment in order to give the media and their consumers another way to absorb the science behind your device or test.
4. Train your spokespeople. Get physicians, scientists, researchers or other clinical folks to tell the story in a new way. Practice scaling the messages up or down in terms of scientific detail, depending on the audience.
5 . Have others say it for you. While not always possible, the icing on the cake is securing an association, industry analyst, researcher, policy marker, standards body, customer or other thought leader to help describe the innovation's impact in the marketplace.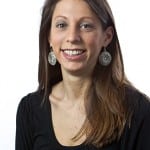 Susan McCarron is sr. account manager at LPP.